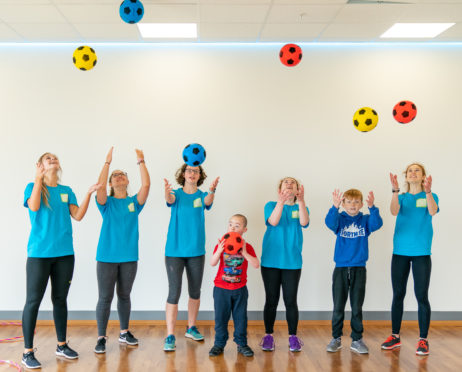 Years of hard work paid off yesterday when a £12 million sports centre designed to inspire a future crop of sporting stars from Moray was officially opened.
Residents had been calling for such a facility for a long time when plans for Moray Sports Centre were finally unveiled in 2015.
The "milestone" moment sports enthusiasts had been waiting for ever since arrived yesterday morning when the building welcomed its first customers, and gave them a glimpse at the modern equipment inside.
Located in the south of Elgin, the charity-run centre offers a multi-purpose hall with separate gyms, an indoor cycling room and numerous studios which will house fitness classes.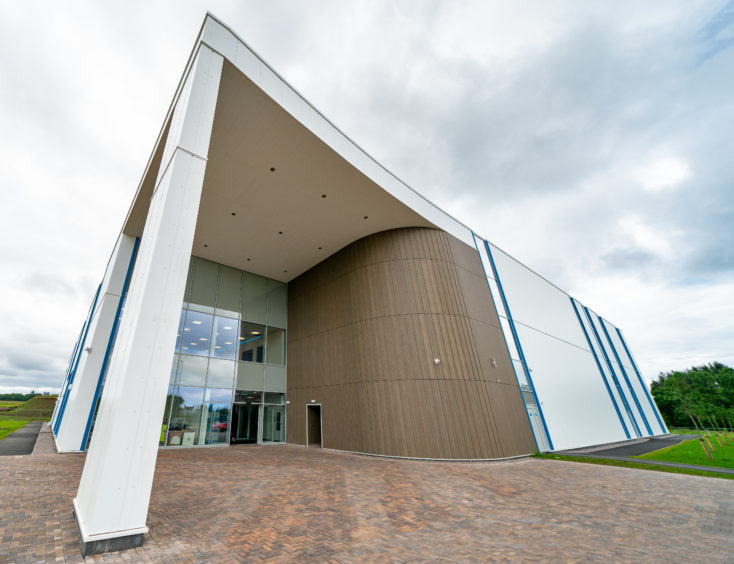 Construction on the first phase of the development began last May, and fundraising for the next stage continues with proposals in place to create covered tennis courts.
The centre will bring improved access to sports and gym facilities, which it is hoped will ultimately unlock a generation of sporting talent in the north and create about 100 jobs.
Chief executive of the centre, Kathryn Evans, said: "We are absolutely thrilled that we are now finally open after years of planning and just over a year of construction.
"The people visiting us have all given us hugely positive feedback, and have been impressed with the design of the building and what we have on offer with regard to equipment and classes.
"It certainly seems to have the wow factor.
Hopes new £9 million Moray sports complex will boost economy as it nears opening
"Moray has needed these facilities for a long time and there's nothing like this anywhere else in the area.
"This was the first huge milestone in what is a significant development in sport for the region and it feels really good to be open."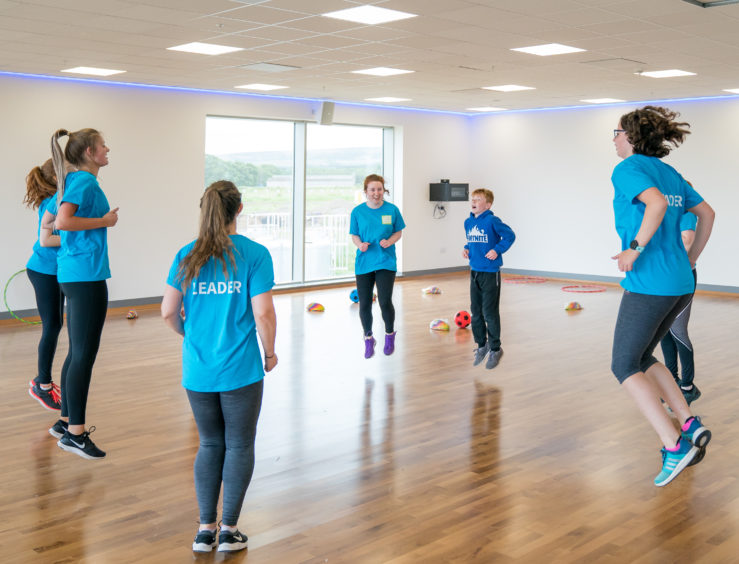 The venue is being financed by the Moray Sports Foundation charity and secured a £250,000 grant from sportscotland. Other cash has been raised by sponsorship and fundraising.
Ms Evans added: "The development of the Moray Sports Centre has been a real community effort, however we need to continue our efforts to ensure the future phases can be implemented as well.
"Our next project will be covered tennis courts. This is a further £1.2 million development and we hope to know in the autumn if we have been successful in securing funding from Tennis Scotland, the Lawn Tennis Association and sportscotland."
Moray MP Douglas Ross welcomed the opening of the new facility.
VIDEO: First look inside Moray's new £12 million sports facility
He said: "The facilities include Moray's largest sports hall and a gym that can cater for people of all abilities.
"I look forward to the centre expanding even further."
For more information and to view the new timetable, people can visit www.moraysportscentre.co.uk