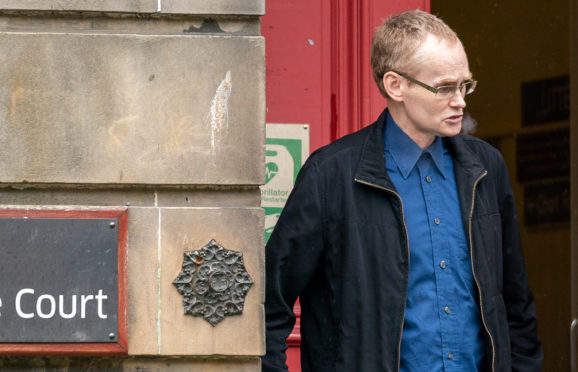 A Forres man terrified a couple with a knife after breaking into their home and demanding they hand over cash.
David Fraser, 50, was under the influence of alcohol when he broke into the property owned by Richard Foster around 7am on Monday, July 29, last year.
Mr Foster and his wife were woken up by the sound of an intruder in their bedroom and saw Fraser at the end of their bed, mumbling about money, Elgin Sheriff Court heard yesterday.
After being asked to leave, Fraser pulled a kitchen knife out of his waistband and waved it at the alarmed couple, demanding that they hand over all their money.
However, Mr Foster was undeterred by the threat of the weapon and escorted the accused downstairs and out of his home.
Fiscal depute Kevin Corrins said Fraser had managed to steal five of Mrs Foster's bank cards but was caught out when he tried using them to pay for tobacco.
He said: "Fraser entered the Esso Garage in Forres and attempted to purchase three pouches of Golden Virginia tobacco from the shop worker.
"Her suspicion was aroused when he made several attempts to make payment using the contactless cards, but they failed to go through.
"When asked about the cards, which said S Foster on them, Fraser told her that they belonged to his sister and managed to buy the products which came to a cost of £70.47."
Fraser, of Burdshaugh, in Forres, was tracked down later that day and arrested.
His solicitor, Stephen Carty, said his client had battled drug addiction for his entire life and claimed he had written a letter apologising to Mr and Mrs Foster.
Sheriff Olga Pasportnikov described the crime as a "terrifying experience" for the Fosters.
Fraser admitted housebreaking, credit card fraud and assault while presenting a knife and was jailed for 20 months.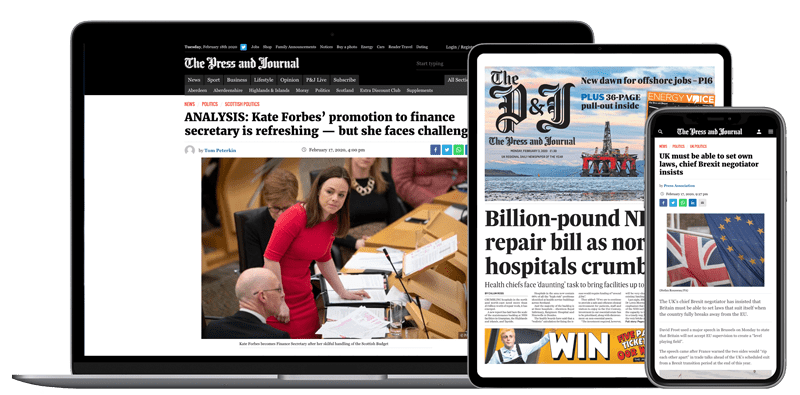 Help support quality local journalism … become a digital subscriber to The Press and Journal
For as little as £5.99 a month you can access all of our content, including Premium articles.
Subscribe