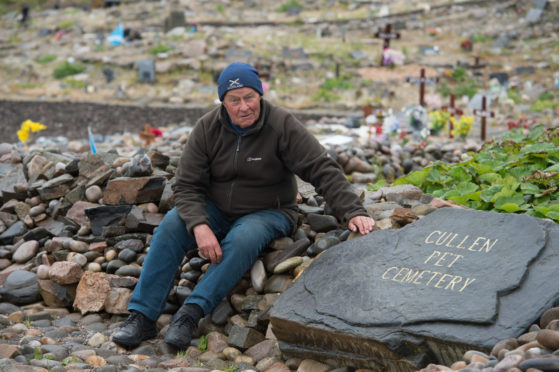 The 81-year-old volunteer who has looked after a Moray pet cemetery for years has made the "heartbreaking" decision to stop accepting requests to bury people's beloved animals.
Stephen Findlay, who has dedicated his retirement to interring pets at the site in Cullen, has announced his immediate retirement after coming under threat of being charged for routine inspections.
The community stalwart started the cemetery overlooking the Moray Firth more than 15 years ago and has never asked for a penny in return for the services he carries out.
His retirement follows a period of anxiety after a Scottish Government body recently advised that he would now have to pay for routine inspections as he was running an "animal waste disposal business".
The Animal and Plant Health Agency (APHA) introduce the blanket fees for all animal cemeteries in response to recently-passed EU regulations which dictate inspections are "clearly necessary" to prevent the outbreak of disease, and that the owners of burial sites should foot the bill for the visits.
Last night Mr Findlay said it was "heartbreaking" to have to stop.
He added: "It has been 16 years, it is a long time.
"It started with three dogs – Ben, Bracken and my Alsatian Bruce. It carried on from there.
"I have filled three full books of names of pets I've buried.
"It's been pretty horrible to have the choice to stop taken away from me – so let's say I've retired."
Mr Findlay, who retired from work with the council as a binman nearly 20 years ago, donates any money made from running the cemetery to charity.
But, despite the efforts of local campaigners including Moray MP Douglas Ross, the Scottish Government confirmed there could be no exemption to the charge.
It is understood that representatives from APHA told Mr Findlay they had "personally tried" to find a way for the exemption but it was unavoidable.
The protested fees of £100 were likely to double shortly.
In a letter to the agency Mr Findlay said the impending inspection regulations and associated fees to register his "alleged business", alongside his advancing years, had led to his immediate retirement.
"I planned to carry on until it was full and then I would look after it," he added.
"I still want to maintain it and keep it the way it is, to tend to all the pets and do the weeding and keep it clean. I will not stop that any time soon."
Although he most commonly buried household animals, Mr Findlay has taken it upon himself to inter seals, dolphins and even a porbeagle shark which washed up on the bay.
A police officer once drove from Birmingham to Moray to ensure her pet cat could be buried overlooking the sea.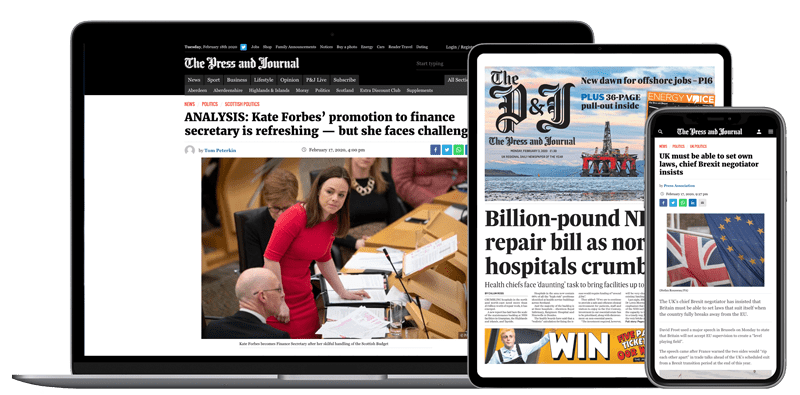 Help support quality local journalism … become a digital subscriber to The Press and Journal
For as little as £5.99 a month you can access all of our content, including Premium articles.
Subscribe