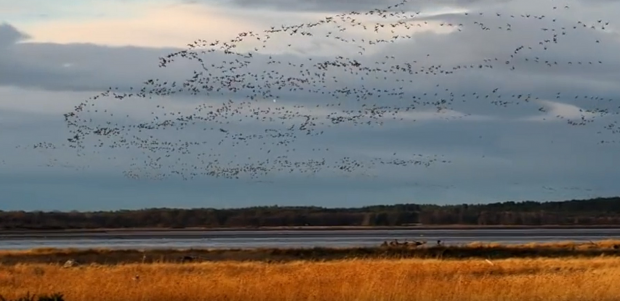 Moray Council has refused to intervene in a wildfowling row at a beauty spot, instead urging groups to come to a solution on their own.
Rival petitions were submitted to the authority nearly four years ago by the Friends of Findhorn Bay group, who were calling for an outright shooting ban, and from wildfowlers stressing the economic importance of the pastime.
Yesterday councillors ran out of patience and rejected both petitions after mediation sessions, which cost taxpayers nearly £9,000, were unable to find a resolution.
Last night Lisa Mead, who spearheaded the Friends of Findhorn Bay petition, warned a lack of regulation at the nature reserve would mean a "free for all" would continue.
She said: "The council has let down many hundreds of people who live around the bay whose lives are blighted for six months of every year by the disruptive noise disturbance of early morning shooting."
Meanwhile, SACS UK, which was formerly the Scottish Association for Country Sports, has urged wildfowlers to obey voluntary restrictions to avoid the possibility of by-laws being enforced.
Forres councillor Claire Feaver, who urged the council to remain involved in the process, said: "It is a complicated subject but the essence is that a small minority had not been prepared to compromise or moderate its demand for shooting but for the first time all wildfowling groups have agreed that the situation on Findhorn Bay cannot continue as is."
The council's economic development and infrastructure committee was told that the authority no longer had the staff time or finance to find a solution.
Council leader Graham Leadbitter added: "Notwithstanding this, we accept that the groups involved may continue with the process and reach a decision, agreed by all parties. If this happens, this decision could be considered by council in the future."
Councillors voted by eight to two to reject the petitions over delaying a decision to next year.