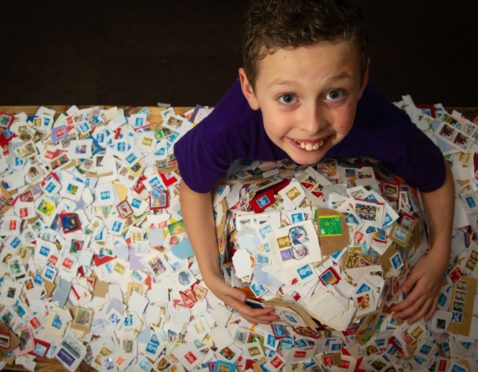 A Moray 11-year-old suffering from a rare form of arthritis has been overwhelmed with a mountain of generosity to help other children facing the same struggle.
Aron Dean, from Burghead, was diagnosed with the condition after struggling to recover from a fall from a climbing frame three years ago.
The injury caused extreme swelling on his knees and led him dragging his leg behind him until doctors identified the condition.
Last week, the P7 pupil underwent the most recent operation to drain fluid from his knees – a procedure he has to endure several times a year alongside regular eye tests to ensure his vision is not also getting impaired.
However, Aron's pain has been eased after being inundated with thousands of stamps from well-wishers to support the Scottish Network for Arthritis in Children (Snac).
The Burghead Primary pupil and his family have spent nearly a year painstakingly cutting envelopes that have been sent to them to raise cash for the charity.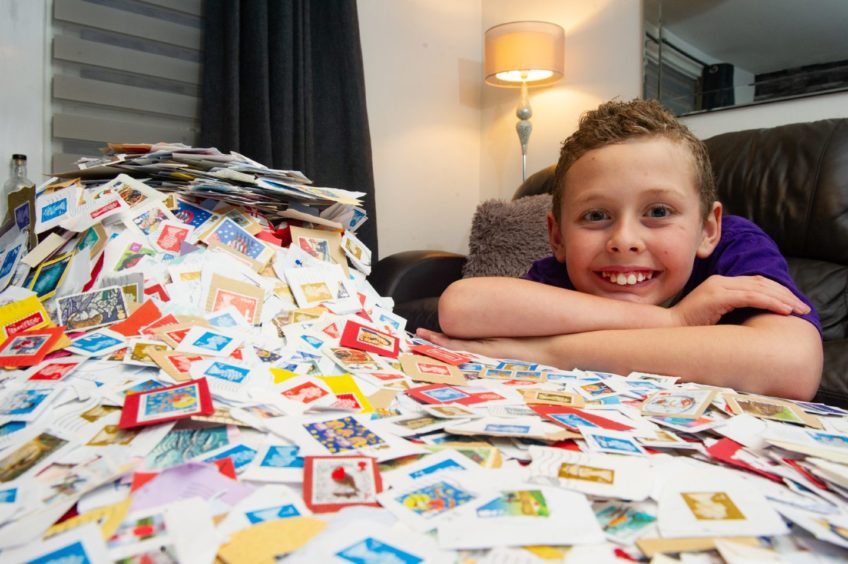 Mum Amanda Dean said: "It's just been unbelievable. He's been getting letters from other people with arthritis, old men and old ladies who know what he's going through so just want to help.
"I knew there was something wrong with him as soon as it happened. He's never complained about it but you could just tell something wasn't right.
"He's always so brave when he has a flare-up, he wanted to do this to help other children."
Snac runs a stamp appeal to exchange used ones for cash to support its projects to support children with juvenile idiopathic arthritis, which affects about one in 1,000 under 16s.
Aron ran his own fun day in Burghead in 2016 to support the charity, which raised more than £2,100.
He said: "I didn't expect to get so many sent in. I don't know how many we've got now. Snac runs days out for children with arthritis so it's something I want to help."