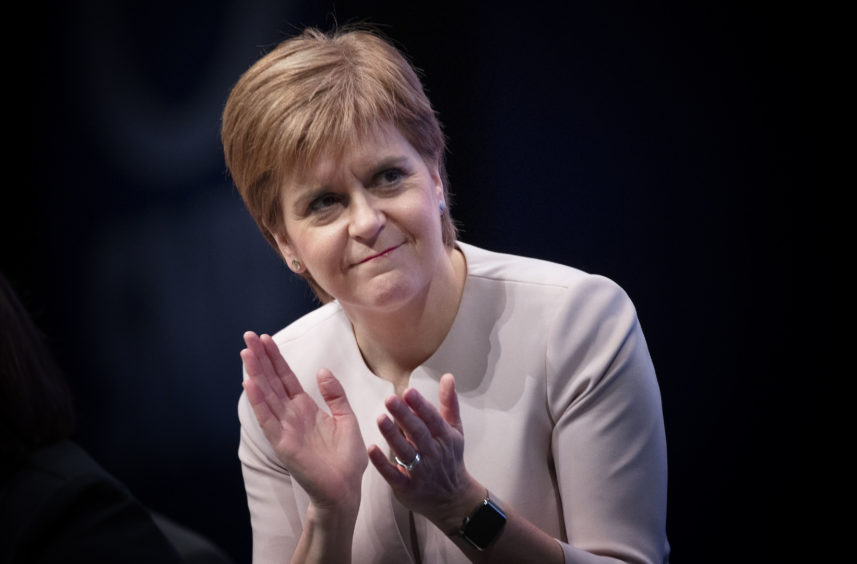 Nicola Sturgeon has insisted independence would be better planned than Brexit – but failed to commit to her 18-month timetable for dissolving the UK.
The SNP leader said Scottish constitutional change did not have to be like the "mess" of EU withdrawal.
At a campaign event in Dundee, Ms Sturgeon also confirmed that she would press ahead with indyref2 even if Brexit was stopped.
Ms Sturgeon contrasted EU Withdrawal with her independence plans, claiming the SNP would be more ready for independence than Brexiteers were for getting out of Europe.
But when asked if she still believed it would only take 18 months to negotiate independence from the rest of the UK, she declined to answer the question directly.
The first minister said Scottish independence would provide an escape from Brexit. She also made a plea for Labour votes, claiming Jeremy Corbyn's party "cannot win" in Scotland.
With opponents arguing that breaking up the UK would pile more chaos and uncertainty on top of Brexit, Ms Sturgeon was asked how long it would take to extract Scotland from the Union.
"There was nothing inevitable about the mess that the Brexit process became," she said.
"That was down to the fact that those who advocated Leave in the referendum didn't put any detail of what it would mean in practice – of the trade-offs and compromises that would be required to implement that – before the people.
"Contrast that with the independence referendum of 2014. There was a detailed prospectus. Not everyone agreed with it. But it was there for people to judge. We had very detailed plans in place to manage our way through the transition. We had done the planning and will do so again."
The SNP leader said "charlatans" had been "dishonest" about Brexit and claimed they were suggesting "constitutional change had to be that way".
"These are mistakes the independence campaign did not make in 2014 and will not make in the future," Ms Sturgeon added.
When asked if halting Brexit ended the need for another independence vote, Ms Sturgeon answered "no".
Despite previously arguing that coming out of the EU was the material change that justified another referendum, she argued that even the prospect of Brexit illustrated the "broken nature" of Westminster politics.
Afterwards, Scottish Tory leader Jackson Carlaw said: "The truth of it is that Brexit has always been a convenient excuse the SNP have used to campaign for a second referendum. It's why Nicola sturgeon was on her feet within 24 hours of the 2016 Brexit vote demanding Indyref2.
"These remarks again demonstrate that the SNP puts independence first, last and always."