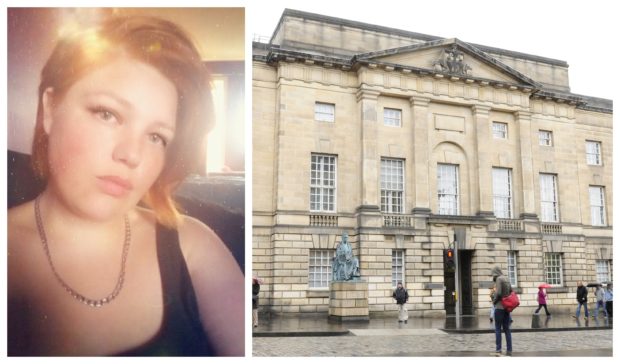 A Moray mum who became involved in the drugs trade after criminals threatened her children has been jailed for keeping more than £300,000 of narcotics in her home.
Sasha Peel, 29, was caught with cocaine, heroin and large quantities of the sedative etizolam at her Lossiemouth home on August 8 last year.
When detectives interviewed Peel, she said she felt she had no option but to keep the drugs to make sure her two children remained safe.
But at the High Court in Edinburgh on Friday, judge Michael O'Grady QC sentenced Peel to three years and four months in prison for supplying drugs,
Judge O'Grady said: "I have taken into account your admissions which have been full and haven't been contradicted by the Crown.
"However, there are aspects of this case which cause me anxiety. One is the total value of the drugs which have been seized. The other is the total amount of time which you spent allowing your home to be used as a safe house.
"The courts have made it absolutely clear on previous occasions that people in your position are an important and vital part of the distribution system.
"The sentence will be one of five years but as you pleaded guilty a full discount of one third will be applied to your sentence."
At a hearing last month, Peel pleaded guilty to three charges of being involved in the supply of drugs between March 21 and August 8 last year.
Then, the court heard how officers raided Peel's house in the town's Cromarty Place after receiving intelligence that gangsters were using her property as a storage facility.
They found heroin with a maximum street value of £31,360, cocaine worth £265,800 and Etizolam which could sold for £59,703.
Defence advocate Edith Forrest told the court that her client became involved in the drugs trade after she ran up a debt from smoking cannabis.
She added: "She was unable to pay it and was informed that it had been passed onto other individuals. It was at that point she was approached and the threats were made towards her.
"It has been pointed out that such endeavours are ran like large businesses. It is my submission that she was at the very lowest end of the empire. She was the lowest rung of the ladder.
"She was targeted because of her own position."
Detective Inspector Martin MacDougall said: "We are committed to tackling the misuse of drugs within Moray and disrupting the activities of people like Sasha Peel.
"We rely on information from the public to help us disrupt the supply of illegal drugs into our local communities. Information provided by the public helps us build a picture which enables us to undertake local operations such as this to intercept drugs before they are distributed more widely.
"If anyone has any concerns about drugs misuse in their street or community, or they've begun to notice unusual comings and goings I would urge them to contact us so that we are aware and can take action.
"Anyone with information can contact Police Scotland on 101 or the charity Crimestoppers on 0800 555 111 to remain anonymous."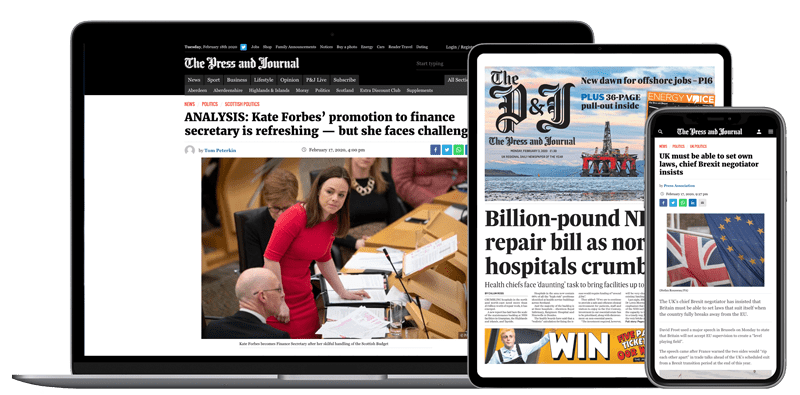 Help support quality local journalism … become a digital subscriber to The Press and Journal
For as little as £5.99 a month you can access all of our content, including Premium articles.
Subscribe