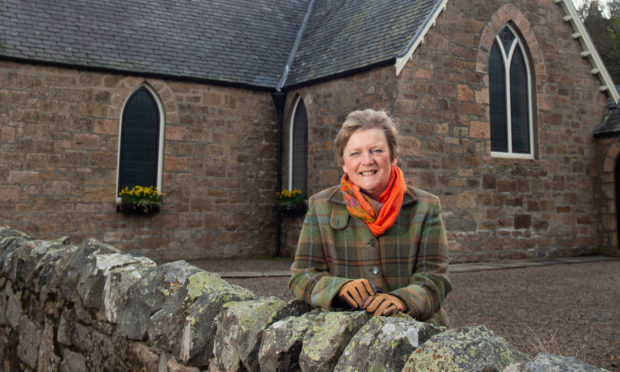 The congregation of a historic place of worship on Speyside is gathering memories to help celebrate its 150th anniversary.
Craigellachie Church initially served two roles for the village with school classes being run during the week as well as Sunday services.
Today the Victoria Street building continues to welcome parishioners through the doors overlooking the River Spey long s after teachers have left.
However, the church also continues to be a source of memories in the village as home to countless celebrations, outings and moments of reflection.
Elder Jane Tweedie is now gathering together memories to create a display of photographs and memorabilia later in the year to celebrate the landmark.
It is also hoped that contributions will help shape a new leaflet detailing the history of the church, which has not been done since its centenary year in 1970.
Mrs Tweedie explained Sunday school picnics and weddings remain popular memories of times at the Speyside place of worship.
She said: "I can remember going on Sunday school picnics myself and a lot of other people are the same.
"We would like people to get in touch with old photographs but they don't have to be particularly old, we're looking for things right through the 150 years."
Canon Charles Jupp, who later established Aberlour Orphanage which continues today as the Aberlour children's charity, was the first to oversee services at Craigellachie before moving to the nearby village as vicar five years later.
The church and school combination was common in that era and lasted until the opening of the current Craigellachie Primary School in 1901.
During the Second World War the church bell was due to be rung as a warning by the Home Guard in the event of a German invasion.
Stories already compiled by the congregation detail one incident when the alarm was sounded by mistake with families taking shelter under stairs in houses before the all clear was announced shortly after.
Anyone who has stories, photographs or memories of Craigellachie Church they would like to share should contact Mrs Tweedie by calling 01340 871515 or by e-mailing jane@craig515.plus.com