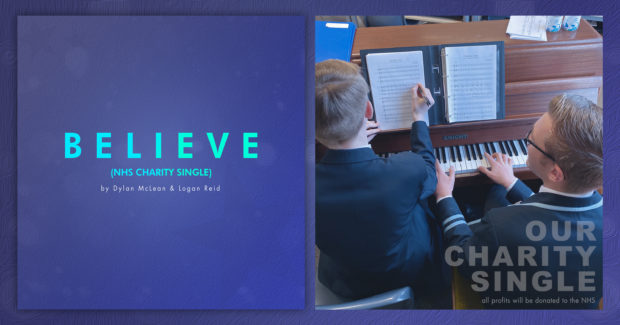 Two friends have released a charity single to support the NHS amid the coronavirus pandemic.
Logan Reid, 18 who recently moved to Lossiemouth and friend Dylan Maclean, 16, from Lanarkshire, have released the instrumental piece Believe.
The pair said they had been planning on releasing the single since December but had decided making it available now could be their way of supporting the NHS in its time of need.
Mr Reid said: "We have always wanted to write something after our Christmas one however we never really got far with producing it.
"We just got into the habit of writing again when lockdown happened and then we finished it remotely.
"It has got drums and piano in it."
The friends want to raise "as much as they can" for the NHS from their single amid the ongoing pandemic.
Mr Reid added: "The NHS is really important with my mother and brother working for them so they make up a big part of our lives.
"We thought this was the best way to support the NHS."
The duo have also created a video and added in voices of important coronavirus announcements during the crisis to give the song a more powerful and emotional meaning.
Click here to check out their NHS charity single Believe which is now available on all the major music streaming platforms.