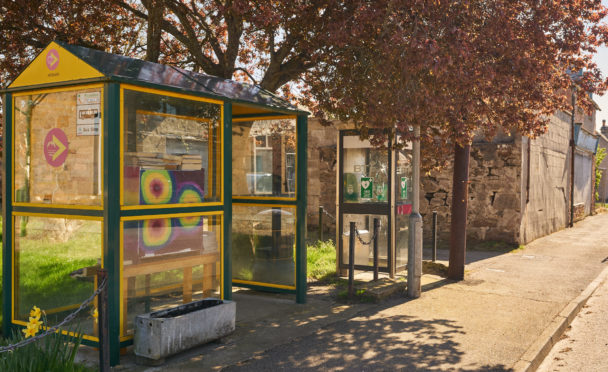 A Moray woman has transformed an out of use village bus shelter into a library to cheer up her community.
Lesley Boyle, who lives in Dallas, came up with the idea to use the shelter as a place to swap books.
A bookcase and cushions have been added to the bus shelter as well.
Mrs Boyle said: "I had a few bags of books ready to go to the charity shop but all the shops are closed.
"We have a library van that usually comes around the village but it has stopped so that's how the library idea came about."
Already, the library has proven to be popular with the Dallas community during the lockdown.
She added: "It has been well received within the village.
"I think people are reading a bit more as they have the time to read just now.
"The phone box has a defibrillator so the village is quite good at repurposing things."
Anyone willing to add their books to the collection or use the book-swap are encouraged to do so, but social distancing measures must be maintained at all times.