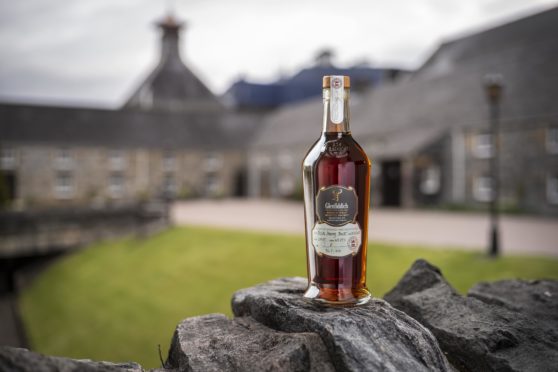 One of Speyside's most famous distilleries is releasing an exclusive limited edition whisky to raise funds to support the local community.
Glenfiddich will auction off 450 bottles of the 2007  Spirit of Speyside Distillery Edition 2020 between Wednesday, June 17, and Monday, June 22, with all proceedings going towards local causes.
Moray Food Plus, Kierans Legacy and NHS Grampian will all benefit from the distillery's auction fundraiser.
The 70cl bottles will be each hand-numbered 1 to 450 and each signed by Malt Master Brian Kinsman.
Glenfiddich said it sees this auction as a fitting tribute to founder William Grant who was considered a pillar of the local community more than 130 years ago.
They said he always looked out for his craftsmen and community, often through tough times.
Glenfiddich global brand ambassador, Struan Grant, said: "The local community has been at the heart of Glenfiddich since 1887 when William Grant opened our distillery in Dufftown."
As a result of the covid-19 pandemic the annual Spirit of Speyside Festival, which attracts whisky enthusiasts from all over the world, has been cancelled in its 21st year.
In honour of the festival, Mr Kinsman handpicked this special malt which has spent the last 13 years maturing in the Glenfiddich's Warehouse 26.
Founder of Whisky Auctioneer, Iain McClune, added: "We are honoured to work with Glenfiddich to bring this special charity bottling to auction.
"We thank the team at Glenfiddich for approaching us with this opportunity."