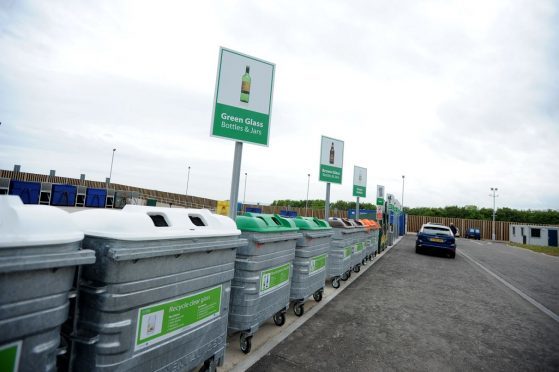 Councils across the north and north-east have pledged to try and reopen recycling centres next month.
Complaints about fly-tipping have increased in recent months as sites have been closed nationwide since March during the coronavirus pandemic.
Now Cosla, which represents all 32 Scottish councils, has agreed that all authorities will aim to be ready to reopen the sites again on June 1.
However, warnings have been issued that the date is an aspiration, with work still requiring to be done to ensure the recycling centres will be safe for both staff and residents.
The reopening of the locations is dependent on approval from the Scottish Government, who have committed to working with Cosla and councils on the issue.
Cosla's environment and economy spokesman, Steven Heddle, who sits on Orkney Council, said local considerations that may help or hinder social distancing will also play a factor in whether individual sites can open.
He said: "The intent behind this decision is to provide a level of coordination across Scotland, to avoid a disjointed approach which could lead to confusion, and to ensure access to household waste recycling sites is managed to best ensure the safety of both staff and the public.
"We are working closely with the Scottish Government and partners on this and are drawing up guidance."
Assurances are needed that the move is consistent with current restrictions on non-essential journeys before the centres will be allowed to reopen.
Infection rates will continue to be monitored in the coming weeks to ensure operating dumps will not cause a spike in cases.
North-east MSP Peter Chapman has described the sites as an "essential service" and has called for the Scottish Government to back their reopening.
He said: "It is clear councils are in support of reopening recycling centres and so long as all the correct safety protocols are put in place, this must happen as a matter of urgency."
Moray Council has said it is already investigating reopening centres as part of a project that will also reinstate household glass collections.
Yesterday, the authority also announced it was reinstating bulky uplifts from homes from Monday, with a maximum capacity of 20 collections a day.
Council leader Graham Leadbitter said: "Like other councils, Moray's waste management team is working closely with the Scottish Government and colleagues across Scotland to draw up the best and safest method of restoring services.
"It is a very complex job of work that requires careful consideration for the safety of waste teams and the public."
Marie Boulton, leader of Aberdeen City Council's independent alliance group, explained the step was welcome but was dependent on the public behaving "responsibly".
She said: "This is a small step in some ways, but it could also be a big win for those who have been calling for it.
"People have been burning rubbish and we have had to use council staff to go around responding to reports of fly-tipping and having to remove anything they find.
"When resources are tight due to coronavirus this is just an unnecessary extra job."
Peter Argyle, chairman of Aberdeenshire Council's infrastructure committee, said staff had been in discussions with civil servants ahead of the opening date.
He said: "The last thing we want is queues of hundreds of cars lined up outside the centres, as we've been seeing in some places down south.
"Our staff are working hard to prepare for their reopening and information will be going out to residents soon."
Highland Council has warned that it does not expect that all of its recycling centres will be able to reopen while current social distancing restrictions are in force.
A spokesman said: "If we receive confirmation nationally that we can re-open recycling centres then we will have to put in place adjustments to make sure they can operate safely.
"At this time we do not believe that all of 21 recycling centres would be able to comply with the safety measures we would need to have in place."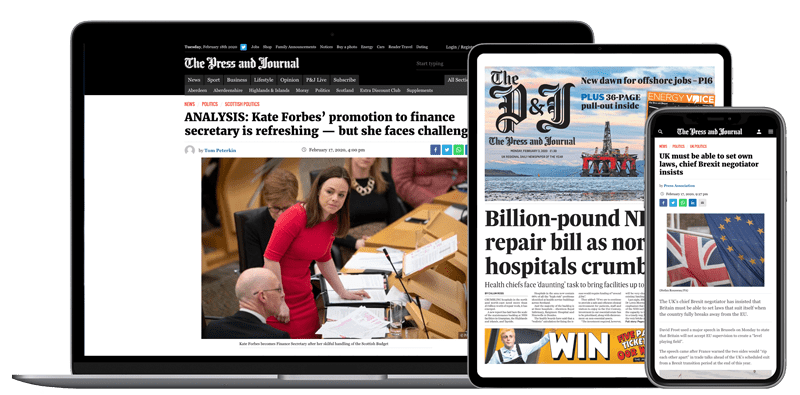 Help support quality local journalism … become a digital subscriber to The Press and Journal
For as little as £5.99 a month you can access all of our content, including Premium articles.
Subscribe