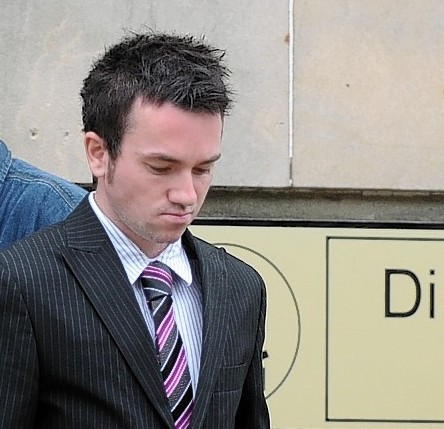 A spurned lover posted a picture on the internet of his ex's pants hanging from the front door of the pub where she worked.
John Gerrard appeared at Elgin Sheriff Court yesterday and admitted waging a campaign of harassment.
The court heard that the 26-year-old had been in a casual relationship with the woman who worked as a barmaid in a Moray pub.
After she brought it a close, he sent her scores of text and online messages which became progressively more insulting and embarrassing.
One said: "You shouldn't have your curtains closed", which suggested to the frightened woman that he was prowling outside her home.
Another said: "This won't end good between you and me." While yet another said: "To end this it will take a body bag."
After the break-up of their relationship Gerrard continued to frequent the pub. However, she barred him after he described graphic details of their former relationship to other customers one night.
The harassment culminated in Gerrard posting a picture of her underwear online.
Fiscal Alison Wyllie stated that the woman eventually went to the police because she thought Gerrard needed help.
Ms Wyllie said: "Although extremely concerned and terrified, to some extent she felt sorry for him. She just wanted him to leave her alone."
Gerrard was described in court as "a different person with drink inside him".
It was also pointed out that most of the texts were sent by him at the weekends or late at night.
Gerrard's solicitor Matthew O'Neill stated that his client had not attempted to contact his victim since.
In addition, he had also sought professional and medical help to curb his intake of alcohol.
Sheriff Susan Raeburn ordered Gerrard, of 13 Institute Road, Fochabers, to carry out 160 hours of unpaid work for the community.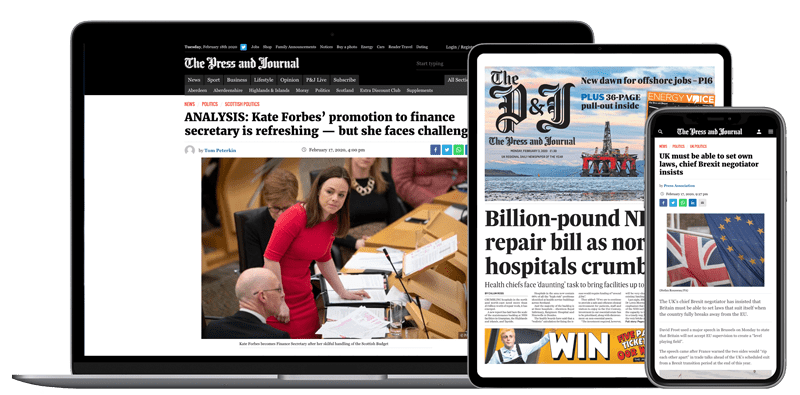 Help support quality local journalism … become a digital subscriber to The Press and Journal
For as little as £5.99 a month you can access all of our content, including Premium articles.
Subscribe