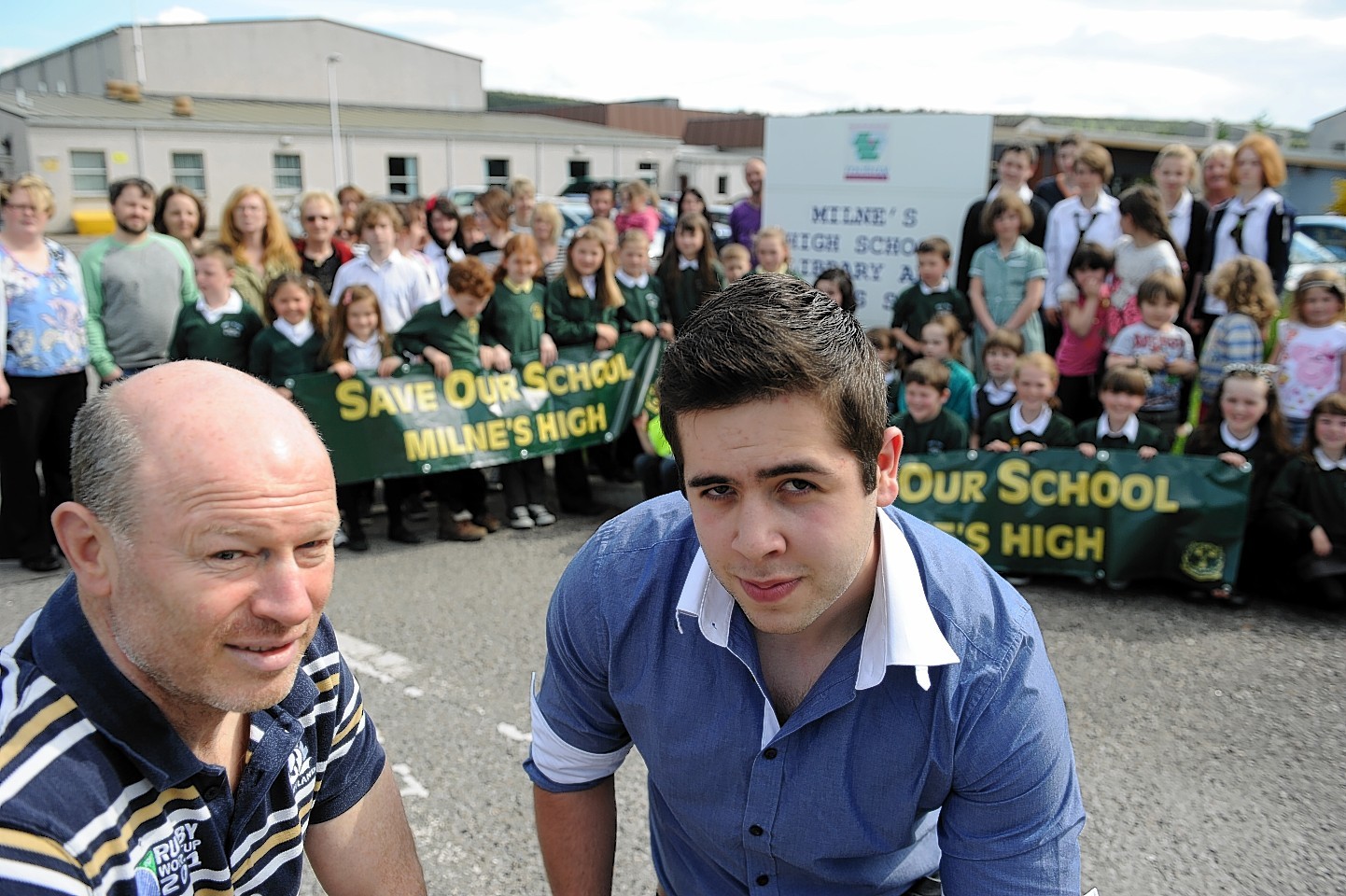 Political representatives met with campaigners and local residents on Friday in a fight to save Milne's High School in Fochabers.
Highlands and Islands MSP Rhoda Grant pledged her support to the Save Milne's High campaign signing the petition which earlier this week had attracted 2,000 signatures.
Ms Grant said: "I think the meeting was really useful certainly from my point of view to listen to the concerns of parents and businesses in the area.
"We all know that schools in rural areas are the hub of the community but when you've got things like the library the gym and the like it's not only an educational thing.
"People at the meeting were very keen to find ways of using the school to the greater good of the wider community.
"At a time when spending is tight it is important that we use every facility to the maximum of its potential."
Councillor Sean Morton, who represents Fochabers and Lhanbryde, was also at the meeting.
One member of the Save Milne's High group Lisa Farley said: "We are just trying to reiterate to representatives how important the school is to the community.
"It wouldn't just have an impact on the children, it has an impact on local business and you are essentially ripping the heart out of the community.
"We can't afford for this to go on for too many more months because its already having an impact on people."
Dougie Potter, group chairman, said: "I felt it was a really positive meeting and any way we can find to get our message out to the wider area is good for us.
"I found it an extremely invaluable exercise in terms of the campaign and I'm heartily encouraged by the support that we are getting."
Moray Council has contracted Caledonian Economics to carry out a sustainable education review on all the schools in Moray.
One possibility is the setting up of a "super school" on the coast to educate children from the age of three to 18.