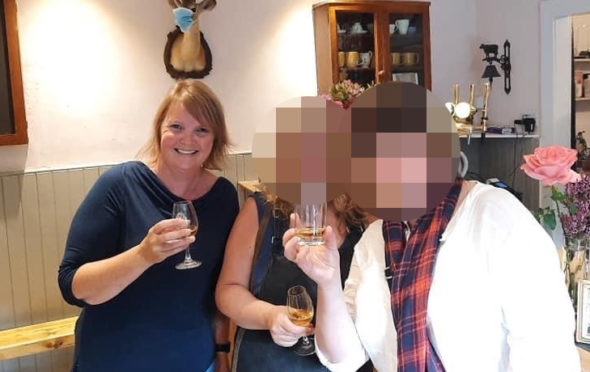 A complaint has been lodged with Moray Council amid claims a councillor ignored social distancing rules at a Speyside pub.
Images were posted on social media of Louise Nicol standing near the bar of a premises in Craigellachie with two women.
The Speyside Glenlivet councillor, who is a member of the council's licensing board, insisted she had adhered to relevant coronavirus guidelines – explaining that the woman next to her was in her extended household bubble.
Meanwhile, images have also emerged of Heldon and Laich councillor Ryan Edwards, who is understood to have expressed concerns about the pictures of Ms Nicol, also appearing to breach guidance.
Speyside Glenlivet councillor Derek Ross said Ms Nicol, who is also vice-chairwoman of the council's licensing committee, to set "a better example".
He said: "It's inappropriate for someone in her position. Clearly she's allowed a social bubble but there are rules now to stop people standing together at bars.
"The rules also now say you should be wearing a face covering while standing and moving around in a bar, which clearly isn't the case here.
"It's important we remember there has been an outbreak of coronavirus only 50 miles away in Aberdeen."
Coronavirus guidance published by the Scottish Government has advised against groups congregating at bars.
Ms Nicol has defended her movements in the pub, which took place last week, explaining that she believed she had complied with social distancing rules.
She said: "The woman I'm standing next to in the photo is a friend who I am in an extended household bubble with, we have been supporting each other during lockdown.
"We only went inside to get the drinks and someone asked for a photo. We just looked up quickly then went back outside.
"It's a one-metre social distancing rule at that bar. I followed social distancing with everyone else while I was there. I don't think I did anything wrong."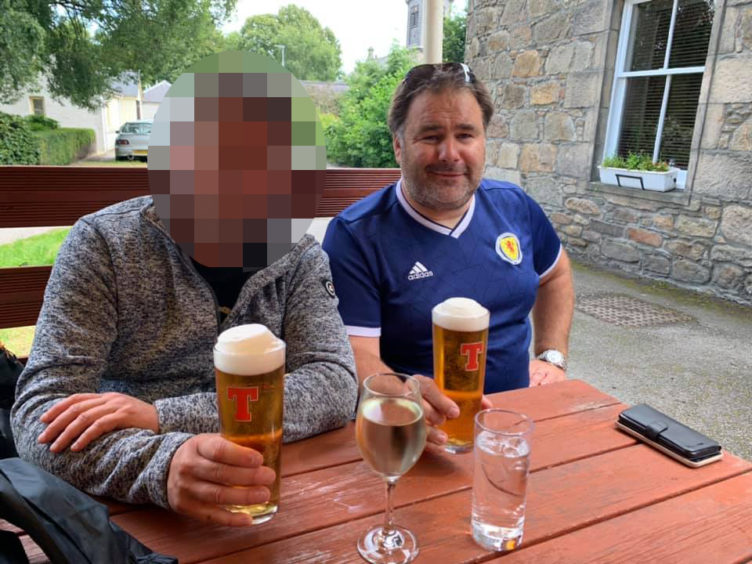 The image of Mr Edwards, which is believed to have been taken in July, show him with a man, who is understood to be a family member, outside a bar in Aberlour.
Yesterday the councillor, who is also a member of the council's licensing board, declined to comment when contacted by the Press and Journal.
Scottish Government rules published this week allow for up to 15 people from four different households to meet outdoors at a pub or restaurant.
However, they stress social distancing rules must be followed while advising people to consider the size of table to allow extra room while booking.
A Moray Council spokesman said: "A complaint about social distancing has been received and the council's monitoring officer has provided advice on this issue."