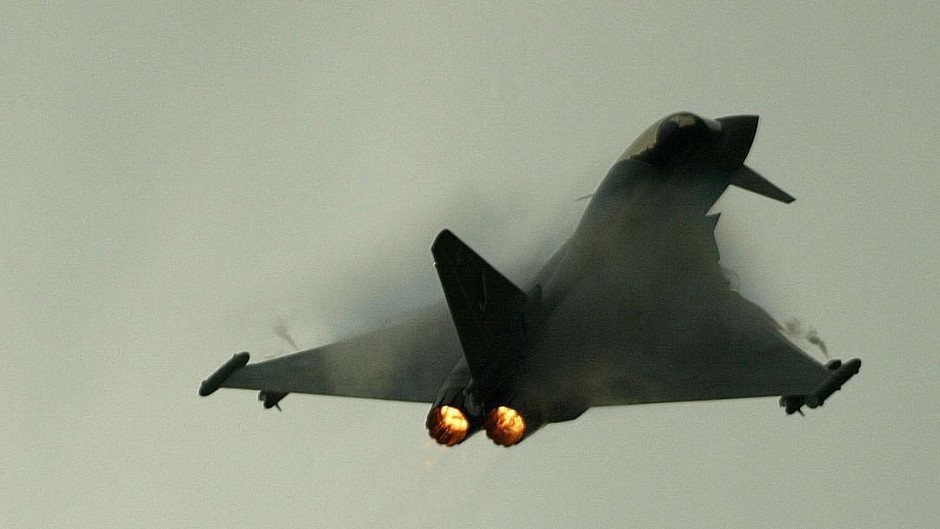 A Spanish Air Force pilot has died in a crash involving the type of fighter jet that is due to move to Moray within days.
The Eurofighter Typhoon is reported to have lost altitude on Monday afternoon, smashing into the runway at the base near Seville during a training exercise.
It is only the second fatal incident involving the aircraft model, which is expected to start arriving at RAF Lossiemouth from Leuchars in the next two weeks.
The pilot was Captain Fernando Lluna Carrascosa, 30, who had more than 600 hours experience flying Typhoons. He leaves behind a wife and a young daughter.
The only other deadly crash involving Typhoons also happened at the Moron de la Frontera base, which the Spanish military shares with the US Air Force. A Saudi pilot died there in 2010.
On a social media website, the Eurofighter Typhoon consortium said: "Our thoughts are with the family of the Eurofighter pilot following this tragic loss of life. We will do all to support the investigation."
Two of RAF Lossiemouth's Tornado squadrons – including the famous Dambusters – were disbanded in April to prepare for the arrival of the Leuchar's Typhoons.
It is understood the first squadron will transfer within the next two weeks, enabling the base to begin its role as the northern "quick reaction alert" facility, intercepting threats to UK airspace.
The second unit is thought to be arriving in September, followed by another in March next year.
RAF Lossiemouth is currently undergoing an £85million upgrade to prepare for the transfer, including the construction of a £7million "hush house" to test the engines on the ground, and a £5million support and maintenance facility for Rolls-Royce staff.
A spokeswoman for the Ministry of Defence declined to comment on the incident in Spain yesterday.
Defence commentator and analyst Tim Ripley said lessons would be learned, but played down safety concerns.
"I can say pretty certainly that the RAF hasn't lost a Typhoon aircraft. That's a pretty good safety record," he said.
"I don't think there's been any incidents when they've had to eject mid-air or anything. The RAF has had them since 2004.
"The aircraft is built by the British, Italians, Spanish and Germans. They have pretty robust means to share information between the partners."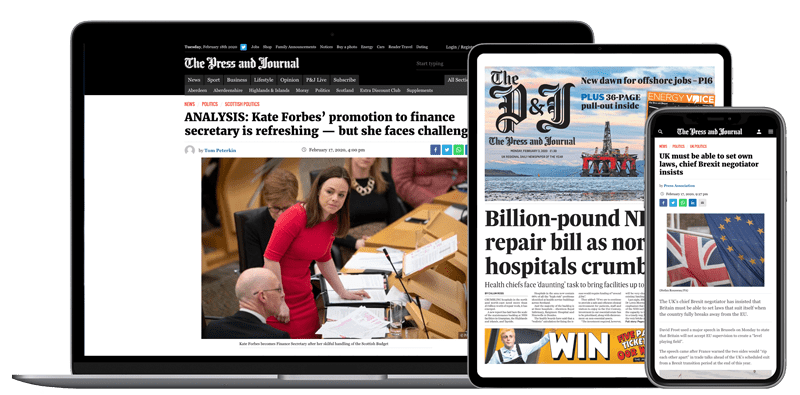 Help support quality local journalism … become a digital subscriber to The Press and Journal
For as little as £5.99 a month you can access all of our content, including Premium articles.
Subscribe