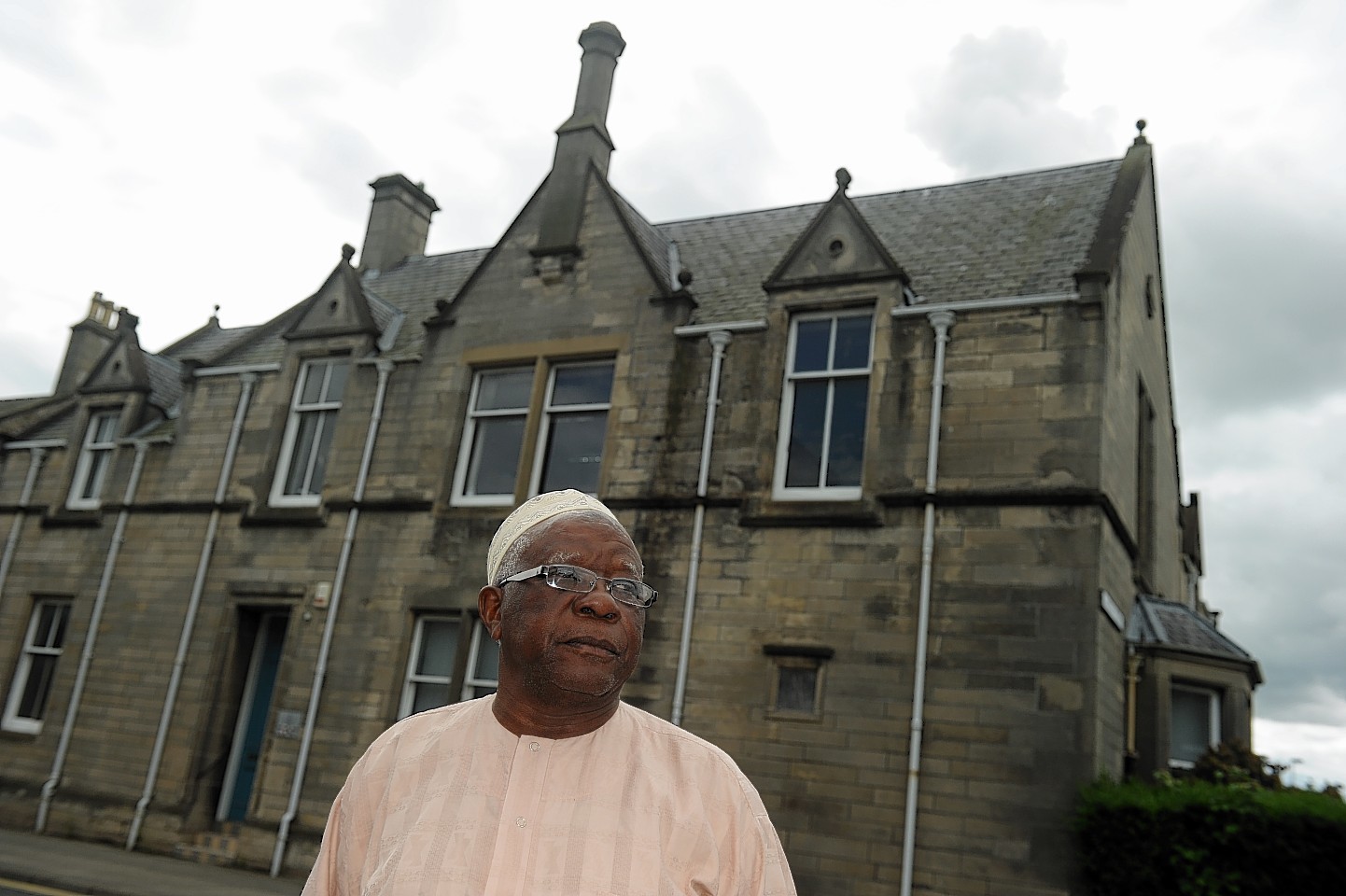 The most northerly mosque in the whole of Britain looks set to be built in Elgin.
Moray Council has given permission for its former offices in South Street to be sold for £195,000 to the Jamia Islamic Centre Trust Fund.
The trust's chairman Lansana Bangura, a retired engineer who has lived in Garmouth for the past 25 years, said the mosque would be a huge benefit for the region's Islamic community.
The 71-year-old said: "We're delighted that the council has given its backing to us.
"There is a lot of rubbish talked about Islam by some people. The mosque will be a place that bridges divisions.
"As well as being a focal point for Moray's Islamic community, it will be open for everybody to come and look around.
"We want people to make up their own minds rather than rely on what they're being told by others.
"I come from Sierra Leone where Christians and Moslims live side by side and there has never been any trouble between the religions.
"I'm very proud of the fact that Moslims celebrate Christmas there, and the Christians celebrate our festivals."
At present, up to a hundred moslims use Bishopmill Hall which is rented out for Friday afternoon prayers.
As a mosque involves a change of use to the South Street office, the proposal will now require planning permission from the local authority.
However, problems are not forecast as the project does not involve any alterations to the building's exterior.
Mr Bangura, who first arrived in Scotland in 1964 to study engineering in Aberdeen, said: "The outside will stay the same – it's not going to have minarets.
"And there certainly won't be any calls to prayer. Our last intention is to do anything that might antagonise people.
"However, we intend to completely renovate the interior to make it fit for purpose and a nice place to come."
The sale continues the process of the local authority off-loading former offices.
The opening of the council's new £4million annexe building in March 2012 brought services under one roof that had previously been provided at numerous offices across the town.
The reorganisation was predicted to save taxpayers £200,000 a year alone, while a further £1.6million would be raised by the sale of redundant offices.