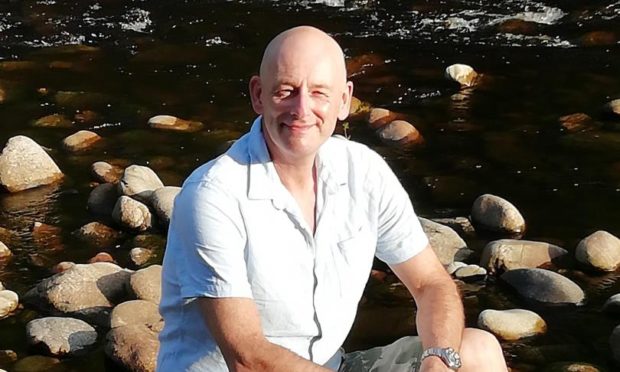 A charity is appealing for north-east foster carers to get in touch as demand increases amid the coronavirus pandemic.
Covid-19 has put more pressure on families, with many suffering bereavement, job losses and mental health issues.
Barnardo's Scotland is expecting this will have a drastic impact on the number of children needing foster care and with schools now open, teachers and other professionals will be able to refer vulnerable young people who need support.
Moray single dad, Simon Poyner, may not be the stereotypical foster carer but he knows the difference it can make to a child's life and would encourage others to consider it.
The 55-year-old has two girls of his own "off doing their own thing" and thought he should do something positive with his spare room and time so signed up to be a short break foster carer.
He said: "During assessment Barnardo's Scotland fostering service identify your interest and match you with a young person who has similar interests.
"I'm very much an outdoor person, so I wouldn't be a good match for someone who didn't like going out or had no interest in the countryside.
"As a short-break carer, young people stay with me for a week or weekend, I'm able to give them one-to-one, individual attention.
"All of the boys who stay with me really like being given that time to talk and be listened to. I've been surprised by that, I thought they might just want to stay in their room, but they really like the company, sometimes we'll cook together, we'll chat or watch a film."
Some of the arranged stays had to be postponed because of coronavirus but Mr Poyner managed to keep in touch with kids he supports through WhatsApp and restarted some stays when restrictions relaxed.
He is part of a support group in Aberdeen male cares and although numbers are increasing, they are still very low in Aberdeenshire and Moray.
"Being single and male might not be the typical description of a foster carer but it doesn't mean you can't be the perfect foster carer," Mr Poyner added.
Barnardo's is particularly calling for people who believe they could offer care for children who are disabled, have siblings, those who are aged 10 and older, or those who come from a religious or ethnic minority background.
The urgent appeal for foster carers in the north-east comes during Barnardo's Fostering Campaign, which runs until October 11.
As the pandemic and recession has increased pressure on families, many children need foster families more than ever.
All carers have dedicated support and specialist training from the charity and will also be eligible for financial assistance, including carers' allowance.
Barnardo's Scotland's head of fostering and adoption in Scotland, Sue Brunton, said: "We welcome foster carers from all walks of life and backgrounds, so it doesn't matter if you are single or with a partner, male or female, a homeowner or renting, straight or identify as LGBTQ+, and from any ethnic, religious or cultural background, we want to hear from you.
"Please contact us to find out more if you can help give vulnerable children a loving family."
More information on becoming a foster carer can be found at www.barnardos.org.uk/foster or by calling 0800 0277 280.