An MSP has claimed that north communities have been "endangered" by the failure to fit Moray-based fighter jets with anti-crash technology.
Rob Gibson raised the fears yesterday, as RAF Lossiemouth marked the second anniversary of a Tornado GR4 collision which killed three airmen.
A private service is understood to have been held at the base for family, friends and colleagues of Flight Lieutenant Adam Sanders, Squadron Leader Samuel Bailey and Flight Lieutenant Hywel Poole.
The inquiry into the crash, which was published on Monday, identified 17 "contributory" factors, including the failure to fit the jets with a collision warning system.
The technology is due to be fitted to the Tornados by the end of the year, but it is not known when it will be installed on the more advanced Typhoon jets, which have moved to Lossiemouth in recent weeks.
Mr Gibson, SNP MSP for Caithness, Sutherland and Ross, said: "Failure to fit anti-collision devices since 1990 has not only endangered our aircrew through the years but also the communities over which low fly exercises take place.
"In the vicinity of the Tain bombing range in my constituency aircraft movements are very intense.
"We need the MoD to face up to its responsibilities and fit all fighter aircraft with anti-collision gear as soon as possible.
"The MoD has admitted a failure of duty of care to its aircrew and we share the feelings of pain experienced by the families of those lost off the north Sutherland coast two years ago. We don't want to see other fatalities and near-misses."
An MoD spokesman said it was "exploring options" to introduce the technology for Typhoons.
He added: "Our thoughts remain with the families of Squadron Leader Sam Bailey, Flight Lieutenant Hywel Poole and Flight Lieutenant Adam Sanders.
"The Military Aviation Authority service inquiry concluded that the cause of the accident in Moray Firth in 2012 was a lack of recognition of converging flight paths leading the two jets to collide in the same airspace.
"The service inquiry found that the lack of a collision warning system did not cause the accident but was one of 17 contributory factors, which made it more likely to happen.
"The RAF is already implementing the lessons learnt from this tragic accident and now uses a flight planning aid to highlight potential aircraft conflicts prior to flight."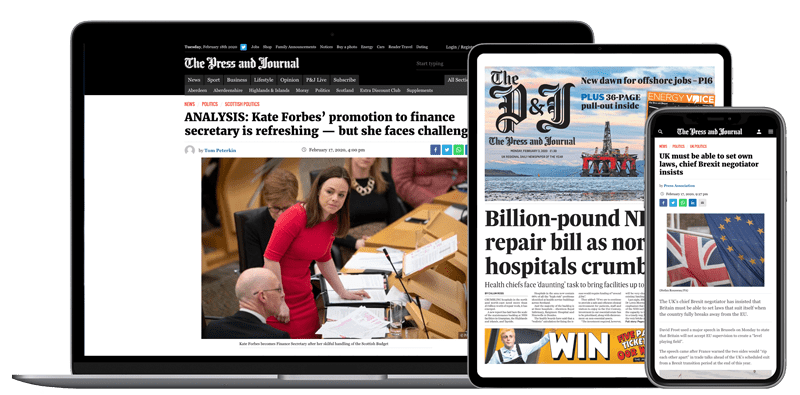 Help support quality local journalism … become a digital subscriber to The Press and Journal
For as little as £5.99 a month you can access all of our content, including Premium articles.
Subscribe