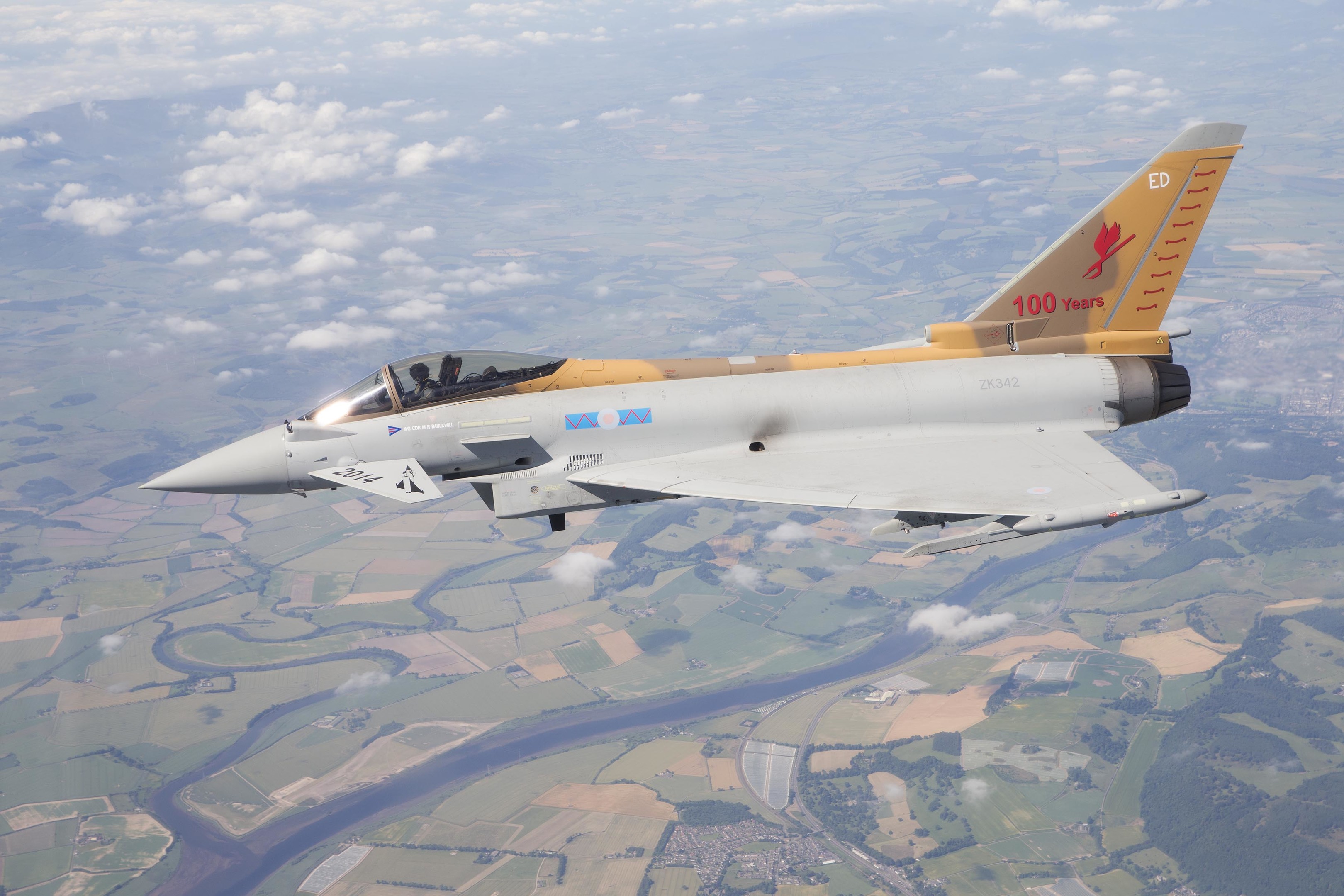 This Typhoon with special markings on its tail and spine took to the skies over Moray yesterday.
Several of the newly arrived jets were taking part in exercises around RAF Lossiemouth.
However, this particular aircraft was travelling to Gloucestershire to represent 6 Squadron at this year's Royal International Air Tattoo.
The plane's camouflage markings commemorate 6 Squadron's activities in North Africa during World War Two.
The squadron's high success rate in destroying German tanks on the ground led to it receiving its nickname of "The Flying Can Openers".
An RAF Lossiemouth spokesman said: "The squadron recently celebrated its 100th anniversary. Part of the commemoration involved applying desert camouflage markings to this particular aircraft in order to pay homage to one of the squadron's finest hours."
The first Typhoon fighter squadron to be based in Scotland, it officially moved to Moray from RAF Leuchars in Fife – its home since September 2010 – last month.
Members provide the northern element of the Quick Reaction Alert force, keeping aircraft and crews on high alert to scramble and intercept any unidentified aircraft approaching UK airspace.
The Royal International Air Tattoo is being staged today and tomorrow at RAF Fairford.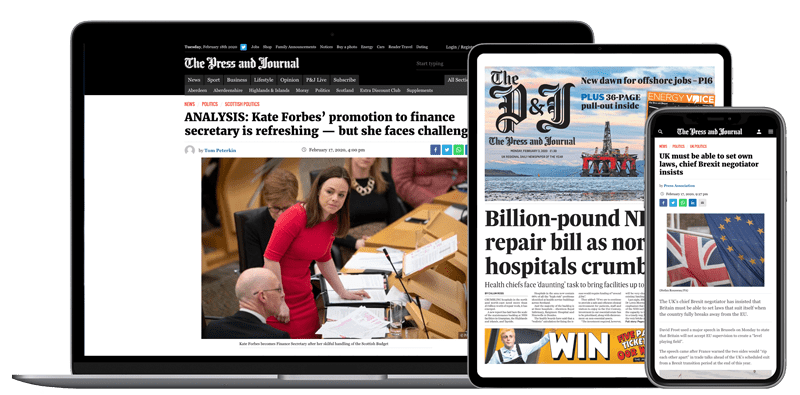 Help support quality local journalism … become a digital subscriber to The Press and Journal
For as little as £5.99 a month you can access all of our content, including Premium articles.
Subscribe