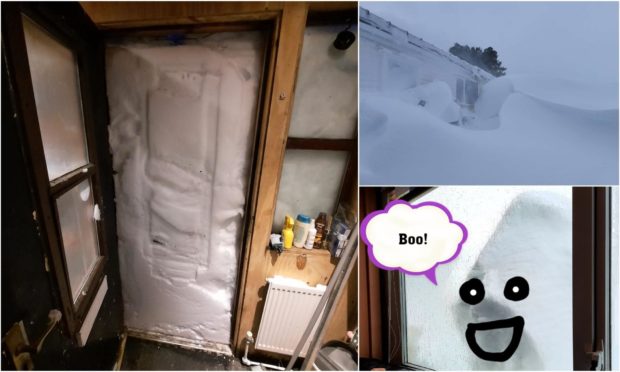 Usually, it's the neighbours that come knocking, however, a huge snow wall has formed outside the front door of this Moray family's home – completely blocking access.
The Robertsons from Glenrinnes have watched as snow crept closer towards their home over the last few days.
And now, after several heavy drifts, the family are now unable to use their front door.