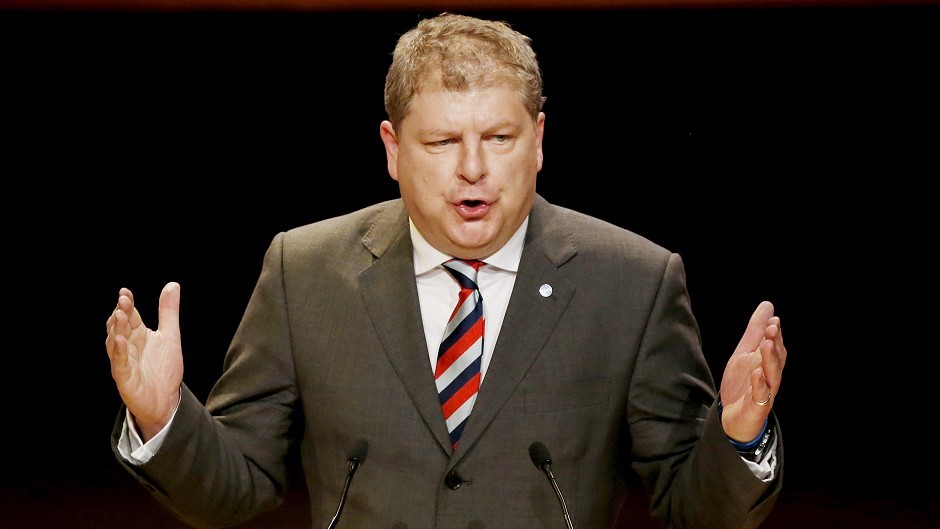 UK Government plans to sell off a pipeline that supplies jet fuel to RAF Lossiemouth have been labelled as "crazy" by Moray's MP.
The sale plan was first announced last year.
But Defence Minister Philip Dunne has now written to local representatives stating that the Ministry of Defence is moving to an "expression of interest'" stage in the process.
This will be followed by an auction in September.
However, Moray MP Angus Robertson has stated the money-making privatisation plan could have serious consequences for the country's defences.
Speaking yesterday, Robertson, who is the SNP's defence spokesman, said: "The pipelines that RAF Lossiemouth gets it fuel supply from should absolutely not be sold to the highest bidder.
"This pipeline network is critical defence infrastructure and privatising it is absolutely crazy.
"I do not hear a great deal of positive comment from military personnel about their experiences of military services being taken over by private contractors.
"Government lawyers have already pointed to a host of obstacles – if a commercial operator were to break the contract, how would the UK Government compensate for the RAF not getting fuel in a crisis?
"For such a critical piece of infrastructure to be sold off is yet another serious concern."
The 40.6-mile pipeline, which runs from Inverness to RAF Lossiemouth, is part of a 1,500-mile national network across the UK that serves several airfields and airports, including Heathrow in London.
It was first opened in 1939 to reduce the movement of tankers on the roads.
The MoD stated that the pipeline was now being considered for sale because it was predominately being used for commercial purposes.
A spokesman said: "Work is under way to identify the preferred sale structure. No decisions have been made at this stage."