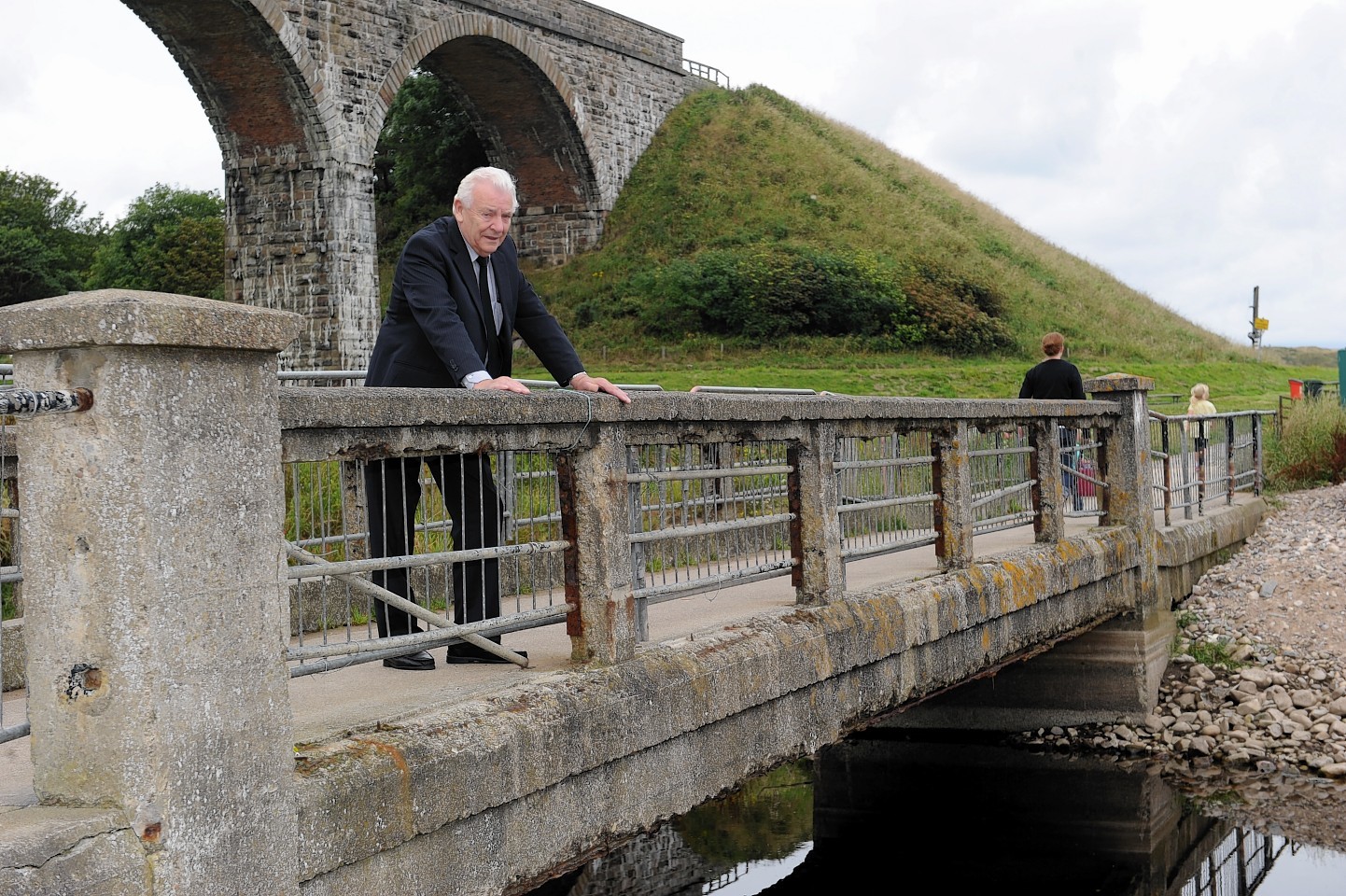 The proposed location for a new footbridge in Cullen has been branded potentially "dangerous" by residents.
The current 90-year-old bridge, which crosses from the Seatown area to the golf course, looks set to be demolished because of its poor condition.
But several townsfolk have questioned proposals to build its replacement at a different site further upstream.
Ernest Stuart, 80, is one of several villagers who have doubts over the site for the new bridge.
The retired newsagent said: "It would be too exposed where they're suggesting putting it.
"If people were halfway across the bridge when a big wave came they could be in serious danger."
Local councillor Ron Shepherd also said he would prefer the bridge to be rebuilt where it currently stands.
He said: "Nobody is suggesting that we don't need a new bridge – the old one is very well used but it's seen better days now.
"However, it lasted nearly 90 years so whoever built it must have known what they were doing."
Moray Council's economic development committee will meet to discuss the matter on Tuesday.
A report by council officers ahead of the meeting has advised moving the new bridge.
The report said: "The existing bridge has reached the end of its useful life. It should be demolished and replaced.
"It is better the at the opportunity is taken to construct the new bridge outwith the tidal zone so that it is functional weathers and sea states and less vulnerable to the aggressive marine environment."
The current bridge is said to be so severely corroded due to seawater that it would be uneconomic to attempt to repair it.
The estimated cost of rebuilding the bridge at its current location is £326,000. Providing a new crossing upstream would take £413,000.