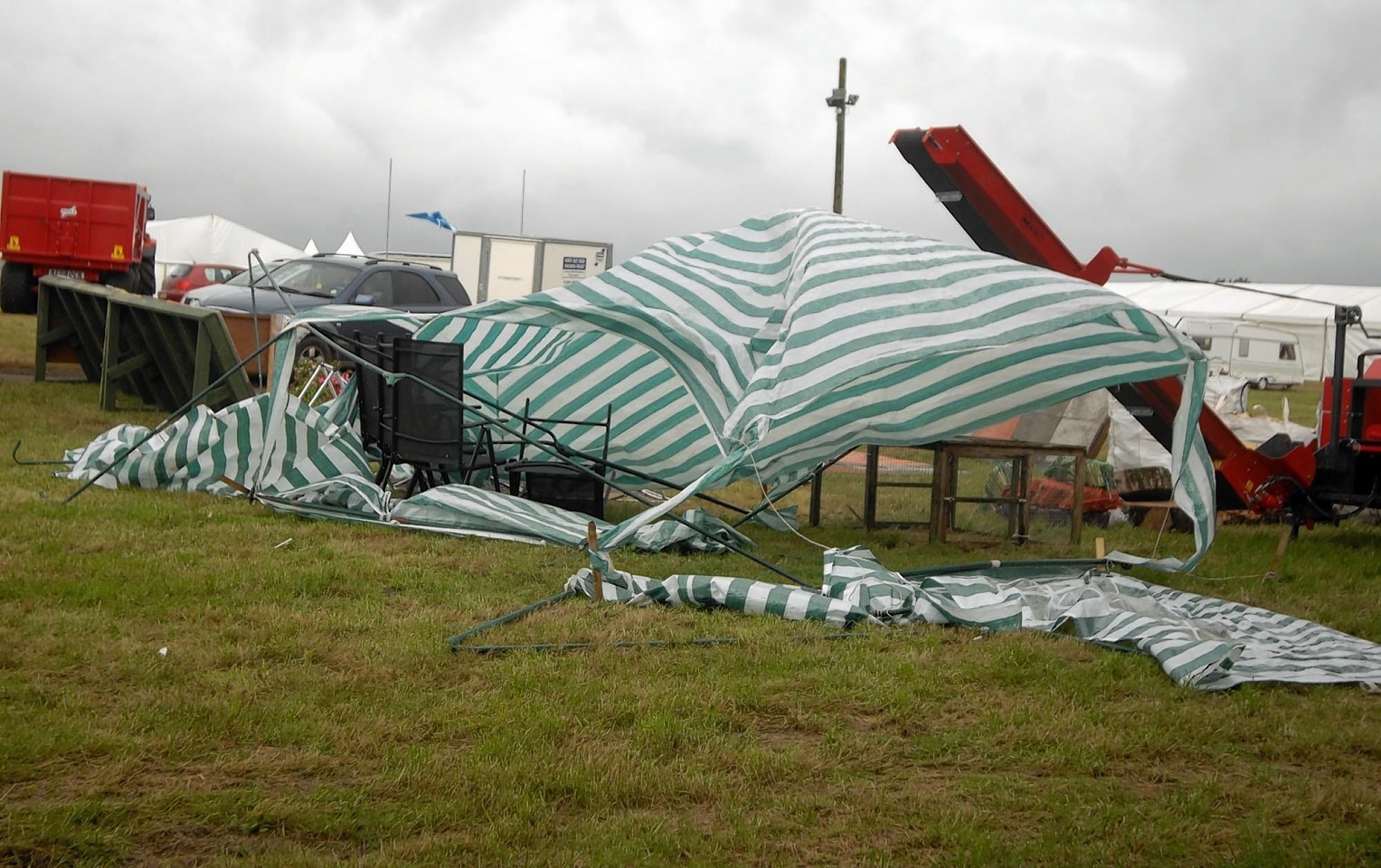 The annual Keith Show was washed out yesterday after torrential rain and flash floods forced organisers to cancel it in the early hours of the morning.
The second day of Moray's biggest agricultural event was one of many victims of the atrocious weather.
As much as three-and-half inches of rain fell ion the space of just 12 hours – almost a month's worth in a normal year.
The cancellation of the show was announced at 3.30am yesterday to try to give those planning to attend as much warning as possible.
Keith Country Show secretary, Tina Craib, said: "Financially, we don't know the impact of it yet, but we had between 7,500 and 8,000 visitors yesterday, and we normally get between 5,500 and 6,000 on the Monday."
Miss Craib added that the committee remained optimistic, despite the cost of the stormy weather.
She said: "Sunday was superb. We just have to move on from that. It happens and there's absolutely nothing you can do. You just have to pull up your socks and march onwards.
"We rallied together, and we will just plough on. Lots of people have had to make early morning calls.
"The committee had to contact all the visitors, judges and entertainment.
"There were people coming from all over Scotland with their livestock, so we had to put people off from travelling. Not that they would have got here anyway, with the state of the roads."