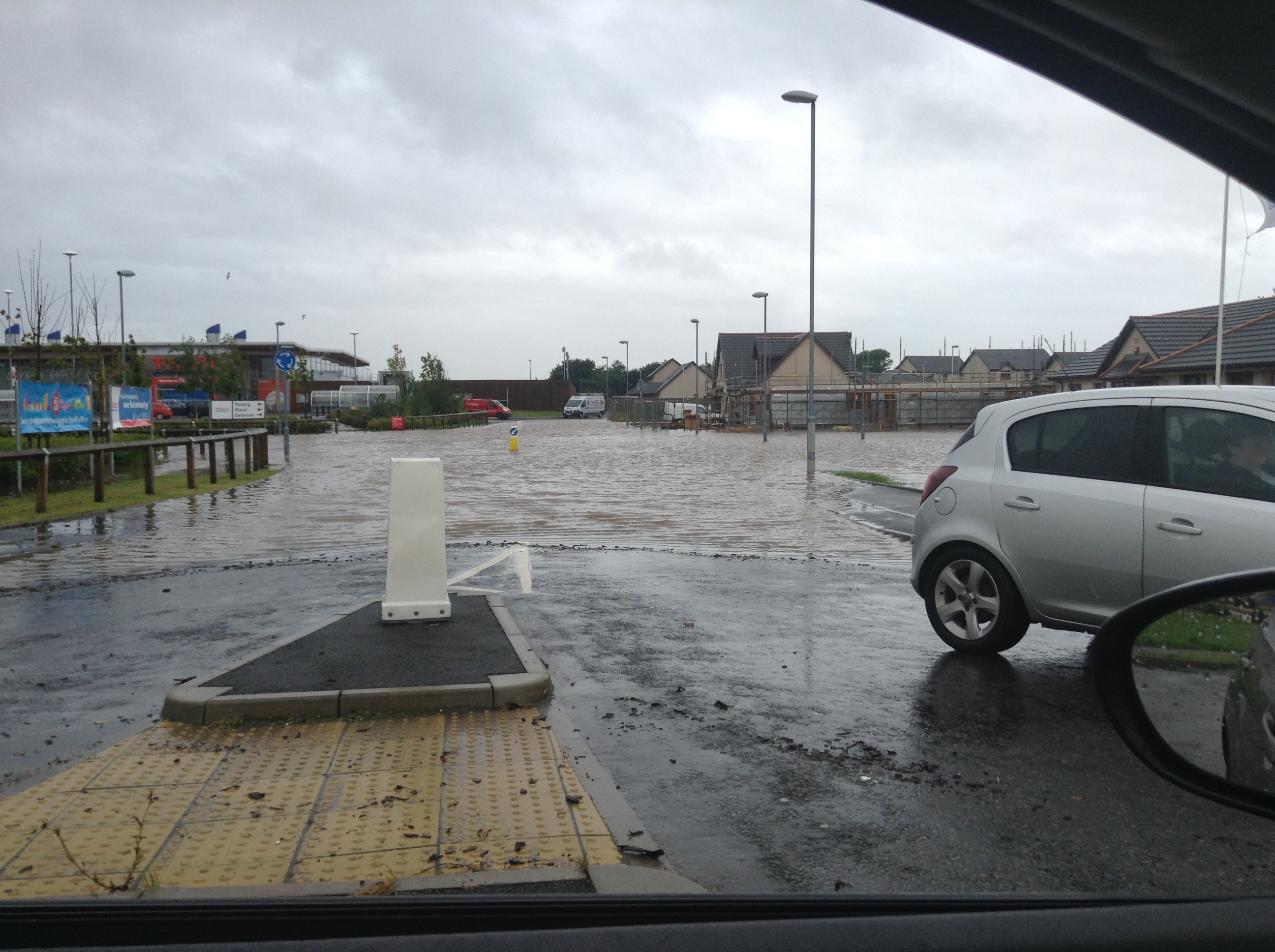 A local farmer rode to the rescue after a care home was affected by yesterday's storms.
Staff were preparing to evacuate residents of Parklands Care Home in Buckie High Street Mike Watt arrived to save the day.
Mr Watt, of Mill of Buckie Farm, went to the scene with his tractor and specialist equipment and started pumping away water which had filled the home's entire car park.
Care home manager Ron Taylor said: "The water had risen above the level that is safe.
"We were ready to start putting the evacuation plan into motion when Mike came along.
"He's been here for three or four hours now pumping the water away.
"I've lived in Buckie for 20 years and never seen anything like it – we have a lot of vulnerable people at the care home.
"The Buckie people rallied round and are just fantastic."
The care home caters for about 50 older residents and has 42 rooms.
Mr Watt said: "I was doing some emergency work on my own farm when I noticed that the water was quite high along Inchgower and past the Morayvia garage.
"I spoke to the assistant manager in the care home and she said that they wanted help.
"There is still a way to go but we've pumped 300,000 litres (about 66,000 gallons) of water away from the car park already.
"The water was above the lower floor vents.
"I've lived in Buckie for 30 years and haven't seen anything quite like this."
Also in Buckie, the Tesco car park was affected by flooding, with the adjoining petrol station being closed all day.