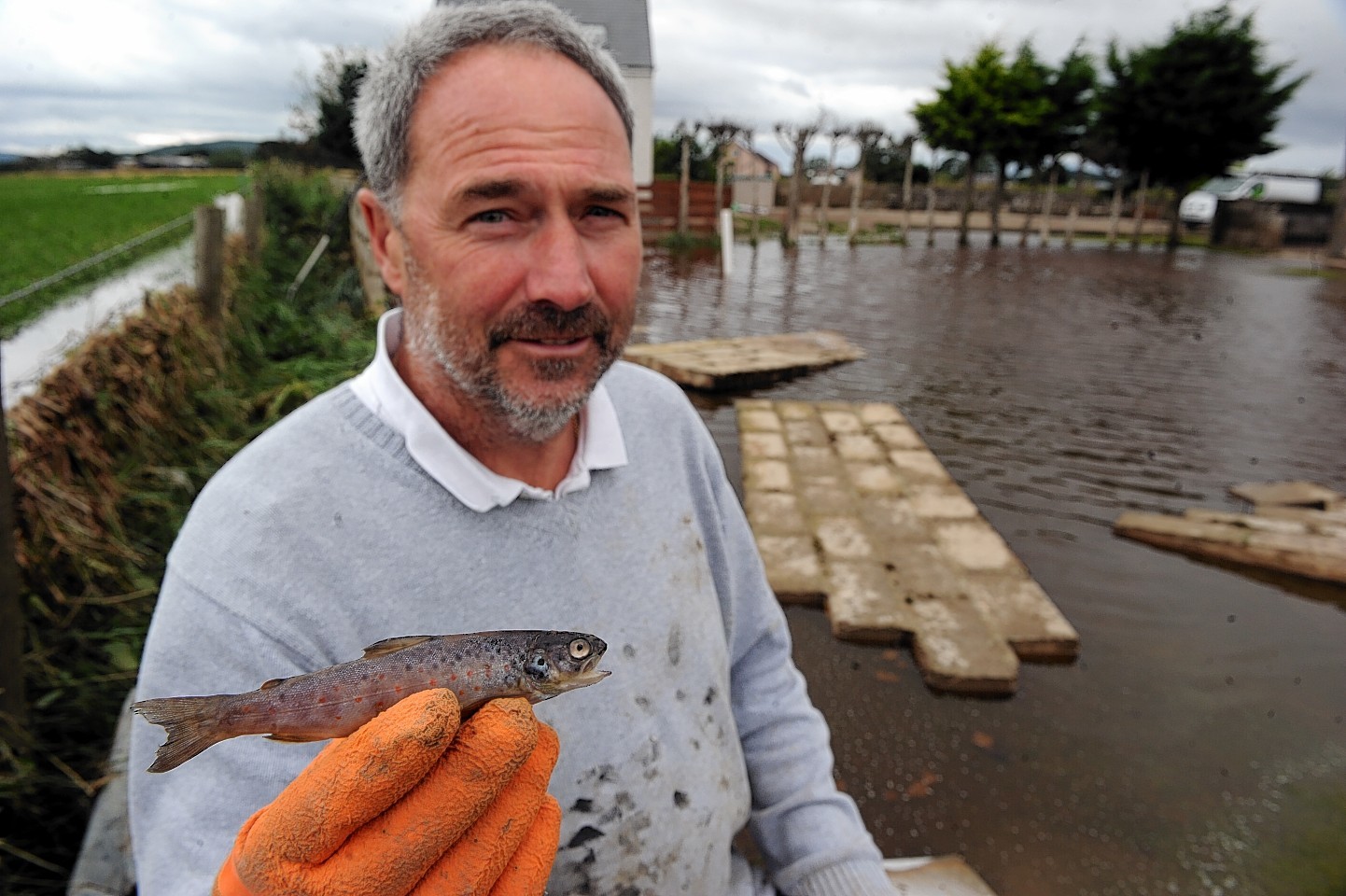 Raw sewage washed through a helpless Elgin family's home after a 40ft section of the River Lossie burst its banks on Monday.
The torrent carried 300 yards over fields before smashing down a wall surrounding Graeme and Lysie Lees' home on Pluscarden Road and leaving it under 3ft of water.
Mr Lees said: "There was nothing we could do it all happened so fast.
"I had flood barriers attached to all the doors but the water just rose up through the floor of the house and exploded out of the downstairs toilet."
The force of the water was so great that garden furniture and even a concrete mixer belonging to the couple were swept away.
Mr Lees was bitter yesterday that more had not been done to maintain the river bank.
Showing a series of emails he sent to Moray Council voicing concerns raised previously, he said: "I'm angry because what happened was so unnecessary.
"A total of £85million is being spent on flood works in Elgin. If only £100,000 of that had been used to protect the banks around here, then my family wouldn't be in the desperate position we are now."
The couple and their two teenage sons have found temporary accommodation in a hotel tonight.
However, such is the demand for rooms in the region due to the floods, that they are unsure where they will be staying afterwards.
The flood also wrecked a holiday home that the couple built next door last year.
Mr Lees, who found a salmon parr in his garden after the flood, said: "There was an American couple and their two young twins staying there.
"I woke them up at 7am and told them they had better leave.
"I don't think it was the sort of holiday they were expecting."
A fire crew from Elgin eventually transported the two small children, who were aged four, away from the property by boat.