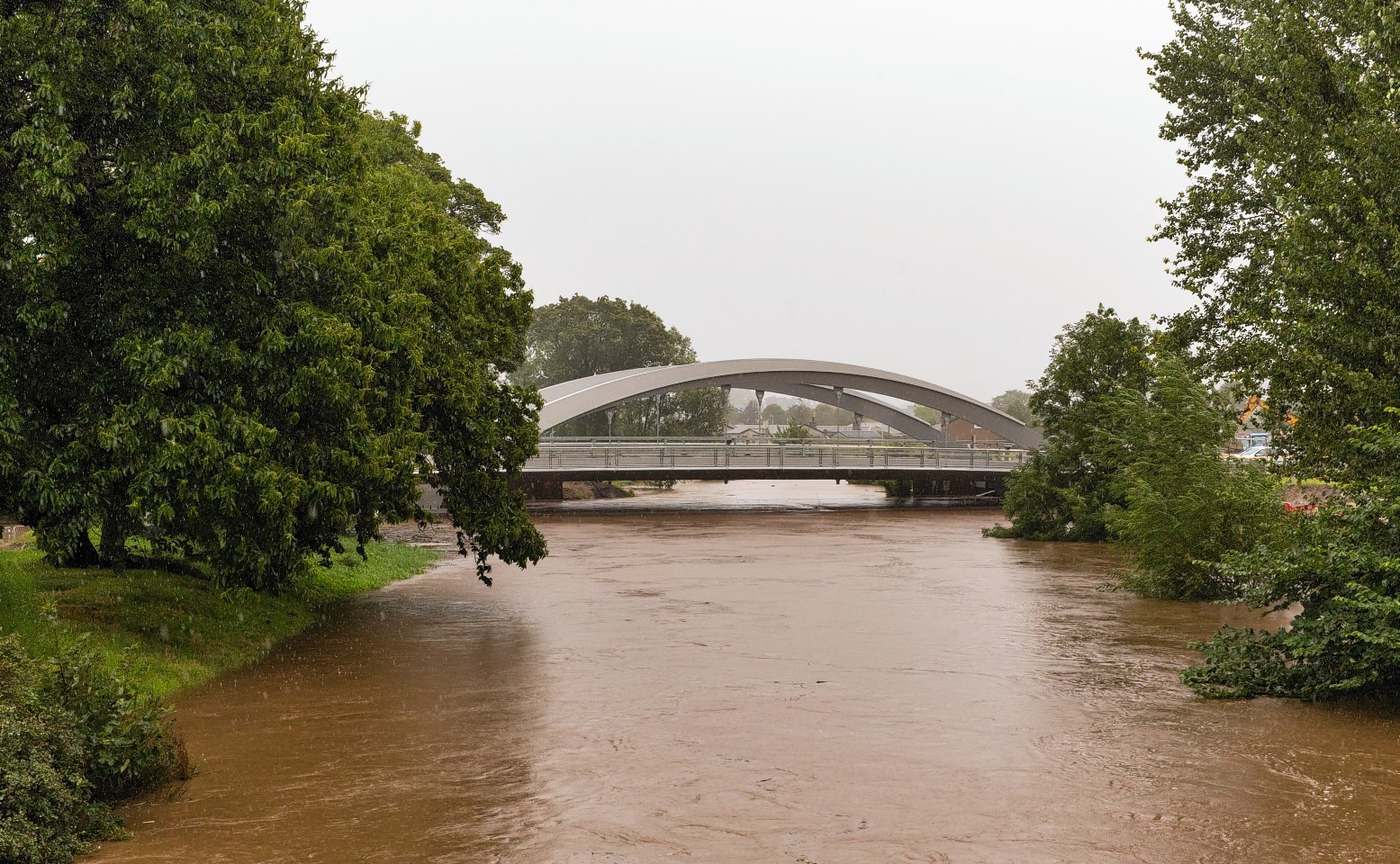 Moray was only saved from a "disaster" this week by its new £170million flood defences, according to council leader Allan Wright.
Mr Wright said that despite the widespread misery seen this week, the situation could have been infinitely worse.
His comments came after it was revealed that even more rain fell than during the devastating floods of 2009 that effected hundreds of homes and businesses.
Mr Wright said: "Some people have been hit very hard by the floods and we have a great deal of sympathy for them.
"In Dallas yesterday we had more than 25 council staff, all with various skills.
"They were helping out with everything from advice on how to fill out insurance claim forms, to providing skips for damaged carpets and household items.
"In time we hope to get around to everywhere that was affected.
"However, there's no getting away from the fact that the flood scheme saved the region from what would have been an absolute disaster."
The flood works were begun on the Spey and Lossie rivers in the wake of the 2009 floods.
They are due to be fully completed in Spring next year.
Mr Wright said: "I vividly remember the devastation that was caused in 2009, which followed on from other floods in 2007 and 2002 and more besides.
"Many people had to stay in the rest centre at Bishopmill for weeks.
"Some of them only finally moved back into their homes after several months.
"We gave up trying to calculate how much it all cost, but it ran in to tens of millions.
"Without the flood defences we would have seen that situation repeated once again, with hundreds of homes left totally gutted."