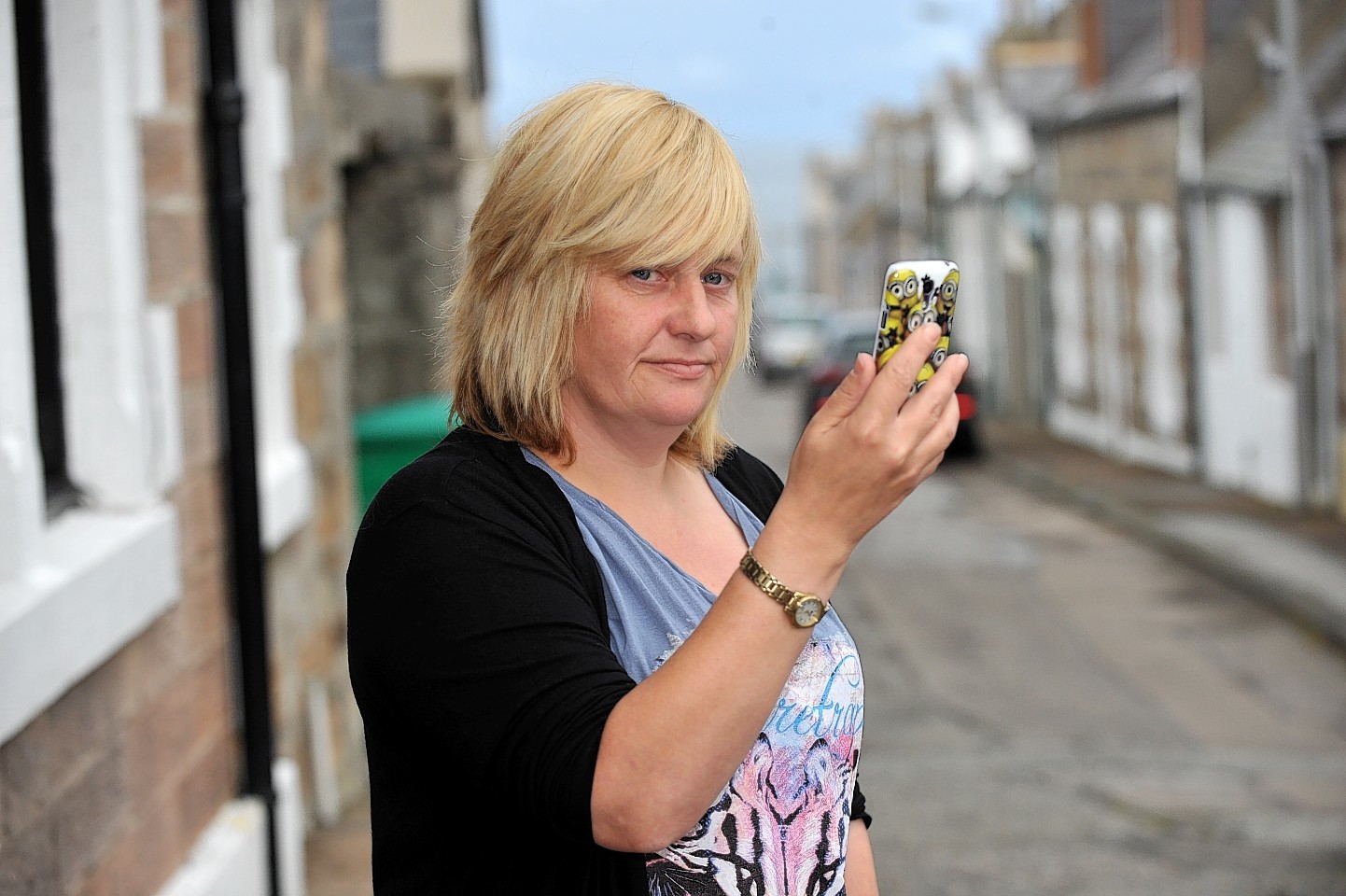 Residents in a Moray community are facing their 11th day without phone lines or internet connections.
Locals and businesses in Portknockie say life has ground to a halt after their lines of communication went down during the storms and heavy floods last week.
With only patchy mobile phone coverage, one grandmother-to-be has been left with no way of contacting her pregnant daughter, while customers at the local hotel are unable to pay their bills by credit card.
One villager told the Press and Journal she had struggled to contact her insurance committee to arrange repairs to damage caused in the flooding
Another woman said she was growing increasingly anxious for her mother-in-law, who is blind, and unable to use the "panic button" in her home because it is connected to the phone line.
BT said it has been dealing with "a lot" of faults caused by the flooding, including a number on the Cullen grid, which connects Portknockie.
But local councillor Ron Shepherd said he would be pressing the company for action to reinstate all of the affected lines as soon as possible.
"It's ridiculous in this day and age for people not to have a phone," he said.
Grandmother-to-be and Victoria Hotel barmaid, Gwen Telfer, 42, said: "My daughter is due to give birth and she's past her due date.
"She can hardly just run up the road and tell me if there's any news, and now she can't get a hold of me if she needs me.
"The mobile isn't working either because it hardly gets a signal.
"I have to leave it in one place and if you go to bed you can't take it with you.
"We have tried to get BT to do something, but they just keep saying it's not a fault."
John Pirrie, 64, who stays in the village, said: "It's absolutely crazy.
"There doesn't seem to be any rhyme nor reason to the houses that have been affected.
"We went out for a meal at the Victoria Hotel and couldn't pay our bill by card because the machines use the telephone line.
"There's been no update from BT either. It would be great if they just told us what was happening."
George Innes, 70, of Bridge Street, said: "It's all very strange.
"We are on the mobile and we can't get a signal unless we go up to the memorial.
"Even the phone box isn't working, so how are we meant to get in touch?"
Retired secretary Christine Slater, of Harbour Place, said: "Obviously, there are a lot of leaky roofs and everything after the floods, and it's been a real pest not having a phone line.
"I couldn't contact my insurance company and have had to use my pay-as-you-go mobile, so it runs up a bill."
Another local resident said: "My mother-in-law is blind, and the panic button she has is connected to the phone line.
"Her land line has been down, and if she has a problem, she needs her it to be working to get through.
"Her daughter-in-law had to go up with the mobile, which had a really poor signal."
Mr Shepherd, councillor for Keith and Cullen, said: "A lot of older people in the area rely solely on their land lines.
"We have got to be sympathetic to those who have been disconnected, and I will be contacting BT as soon as I can to try and clarify the situation."
A spokesperson for BT said: "Only three or four faults have been found on the Buckie grid, which Portknockie is connected to.
"There have been a lot of faults caused by flooding, but the work going on at the viaduct at Cullen is completely separate and part of the new broadband roll-out."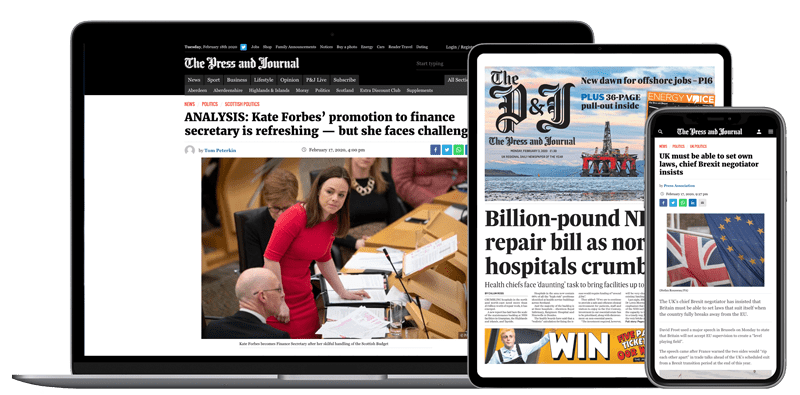 Help support quality local journalism … become a digital subscriber to The Press and Journal
For as little as £5.99 a month you can access all of our content, including Premium articles.
Subscribe