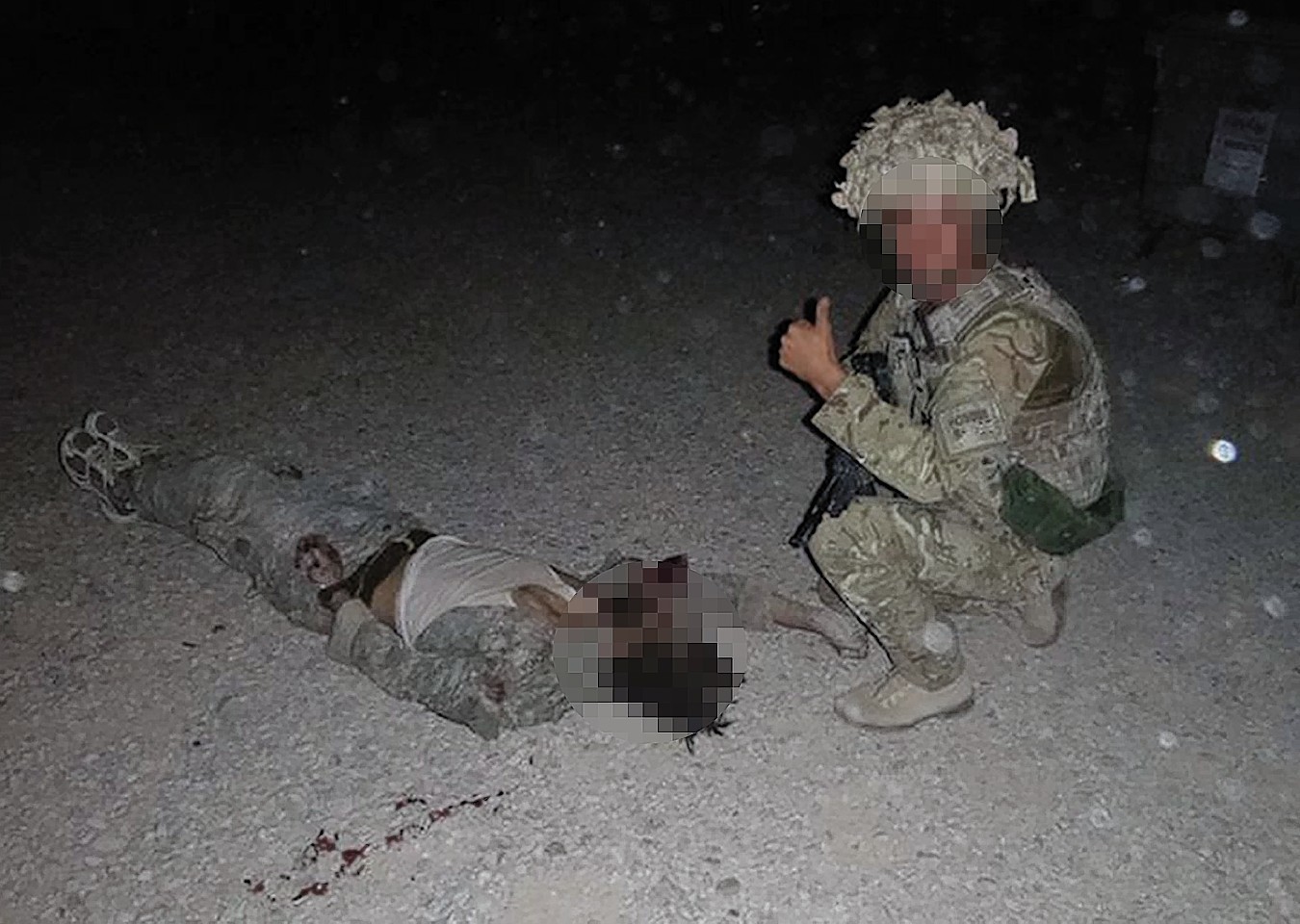 Two Moray-based RAF troops who posed for snapshots beside a dead Taliban fighter have avoided serious punishment.
The pair have been given official warnings over the leaked photographs, which showed at least one of them giving the thumbs-up sign next to a body following an attack on Camp Bastion in 2012.
The two men were members of 51 Squadron – the RAF ground-fighting regiment based at Lossiemouth, which was part of the team responsible for protecting the main British base in Helmand at the time of the failed terrorist raid.
The taking of "trophy" photographs by servicemen is strictly forbidden and the incident resulted in a full military investigation.
Last night, an RAF spokesman said: "The RAF has strict values and standards, which all members of personnel are expected to adhere to at all times.
"The RAF Police investigation found no evidence of any criminal wrongdoing, however, the two individuals concerned with this case have been issued with formal warnings."
Both men were withdrawn from frontline duties after the images first appeared on a photo-sharing website.
However, thousands of people joined a campaign to defend the pair.
Two US servicemen were killed, a number of British soldiers were injured and 14 Taliban fighters were killed in the September 2012 attack on Camp Bastion.
The incident unfolded while Prince Harry was at the base after insurgents, dressed in US Army uniforms and armed with machine guns, AK 47 rifles and rocket-propelled grenades, broke through the defences of the heavily-fortified base in Helmand province and opened fire on tower guards.
They moved on to the main airfield and set about destroying aircraft, including a number of AV-8B Harrier jump jets, used by the US marines for ground attacks.
Members of 51 Squadron RAF regiment, part of the RAF Force Protection Wing at Camp Bastion, were sent to the scene and encountered fierce fighting.
Sergeant Roy Geddes from Elgin was awarded the Military Cross for leading the fightback – despite being wounded when his vehicle was hit by a rocket-propelled grenade.
He was one of four members of the squadron to be honoured in 2013.