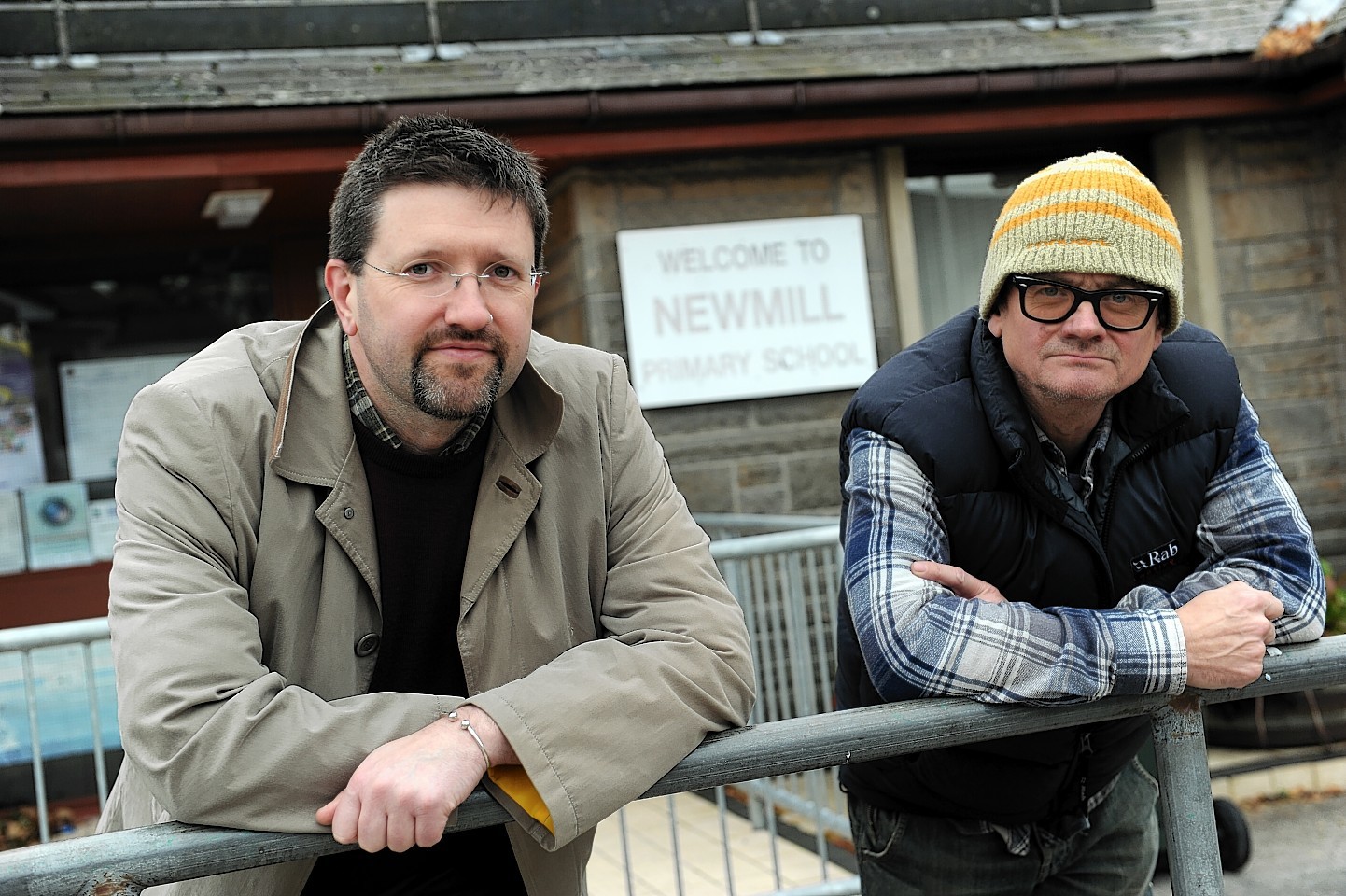 A community say they are baffled by council plans to close "one of the most sustainable schools in Moray" as part of sustainable education review.
Plans won't be cemented until early November, but Newmill is currently one of several schools earmarked for closure as part of Moray Council's plan to create a "super campus" for youngsters aged three to 18 in the Keith catchment area at the existing grammar school site.
For the past four years, Newmill Primary School and Newmill Community Hall have been heated by an innovative biomass boiler designed by community interest company, Newmill Renewables.
Last night, the community-led volunteer group said they were hugely frustrated that the £150,000 scheme they believe should be "championed" as a model for rural sustainability is instead set to be ignored and axed.
From 2012 to 2013, the 45 primary schools in Moray consumed 10,780,271 kWh for heating, and the average primary school uses 239,562 kWh.
Newmill Renewables stated that Newmill used just 52,900 kWh in the same period, and Newmill Primary School runs at 78% lower than expected average heating costs.
Newmill Renewables director, Rod Lovie, said: "Newmill is economic, environmentally friendly, at the heart of a community hub and a model for rural development.
"We feel frustrated that there's a lot of stuff not in that report that they need to be aware of, and we have a month to show them what they are missing.
"It just doesn't make any sense. It currently seems that the authors of the review are looking at numbers and maps rather than the reality of it."
Mick Wheeler, who is also on the Newmill Renewables board, added: "There are lots of options for the council to make their schools more economically friendly.
"This model can inspire other rural areas to take on similar ideas.
"With the proposed super campus, you take an emotional gamble. There will be a range of environmental implications with the super campus, and one size doesn't fit all."
Moray Council leader Allan Wright said: "The next stage is in November, when we will have a thorough discussion about where we are going.
"The idea of bringing extra bits and pieces to the table is for local members to decide.
"There's no automatic way to do this, and it is not a case of all bets being off.
"There's nothing at this time which is decided, but there isn't anything that a school can do in the mean time by saying, 'We are doing this, so we cannot be closed'."