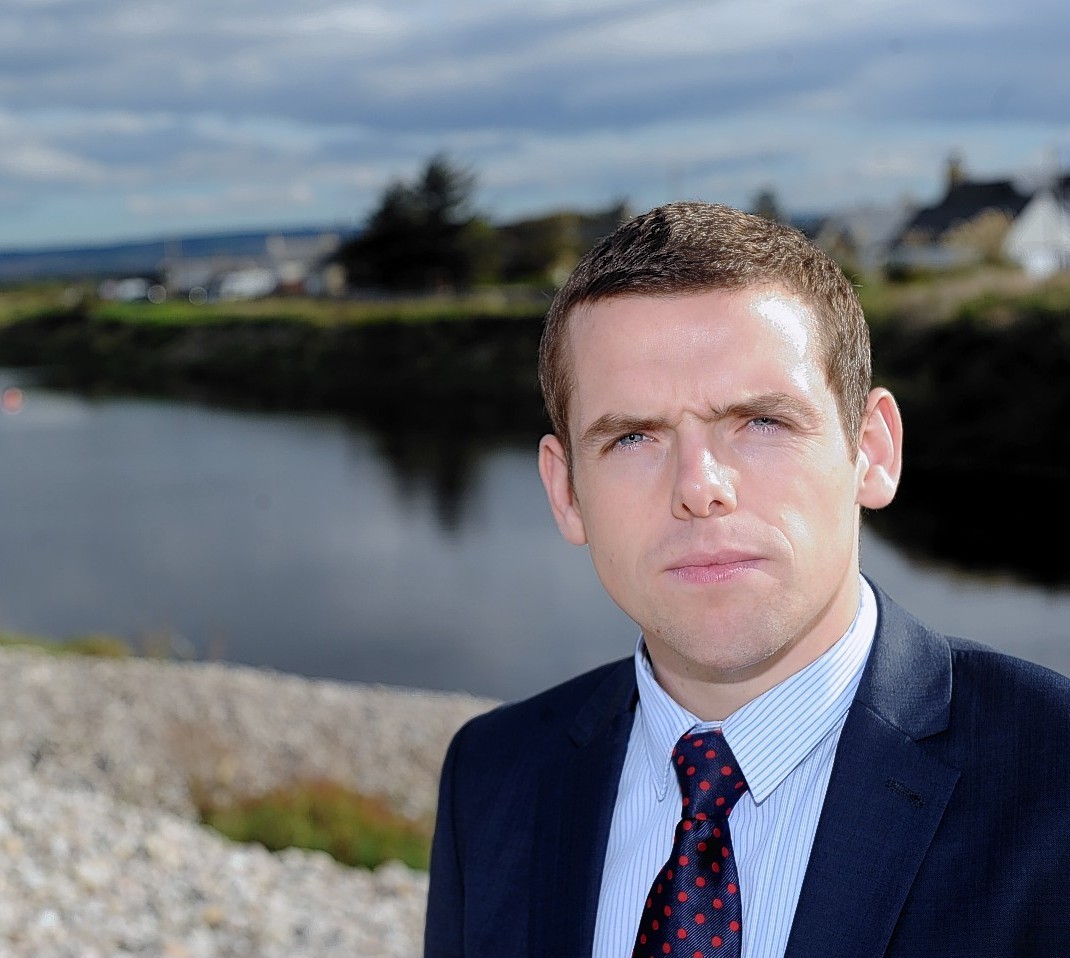 A senior Moray councillor has been expelled from the local authority's crisis-hit administration after a row over aborted school closure plans.
Douglas Ross – who is expected to be the Tory candidate in Moray at May's general election – was kicked out of the Independent-Conservative alliance at the end of a week of drama at the council.
The move was announced yesterday while Councillor Ross was in Spain, having acted as linesman in Thursday night's Europa League clash between Spanish football giants Sevilla and Belgium's Standard Liege.
He is expected to be forced out of his role as chairman of the planning committee, but it is understood that can only happen at the next full council meeting.
It means Mr Ross is likely to remain as chairman – and have the casting vote – when the committee meets next week to rule on plans for Elgin's controversial link road.
Council convener Stewart Cree said Mr Ross, who quit the administration in the last council in 2009 amid a dispute with colleagues, had been removed because he had "shown no wish to be aligned with the general direction that the administration group has taken".
He also claimed the Fochabers Lhanbryde councillor had "canvassed" against the administration's ambitions and those of Conservative group leader Allan Wright.
The local authority had already been rocked by Mr Wright's decision to quit as council leader on Monday, after elected members voted by 16-8 to save closure-threatened rural schools – much to the delight of local campaigners.
Mr Ross, one of three Conservative councillors, backed the successful motion calling for a five year moratorium preventing the closures.
However, four other administration councillors also backed the motion, including the convener Mr Cree.
The Press and Journal understands a majority of Independent councillors demanded the sacking of Mr Ross at an emergency meeting held to plot a way through the crisis triggered by Mr Wright's resignation.
Sources suggested many were unhappy with Mr Ross for acting "outwith the administration" on other issues.
Mr Wright has said he will remain in the ruling alliance, despite quitting as council leader, meaning the Tories are now in administration and opposition in Moray.
Last night, Mr Ross said: "I can only assume it is related to the schools vote, which is incredulous given that the convener voted for the same motion. I actually voted for the convener's motion and then a couple of days later he wrote to say I was going to be sacked."
Angus Robertson, the region's SNP MP, seized on the split last night, saying: "The Tories are in turmoil in Moray. It is impossible to be in administration and opposition at the same time."
A spokesman for the Scottish Conservatives said: "The Conservative group in Moray remains unified and any issues relating to the administration are a matter for them."