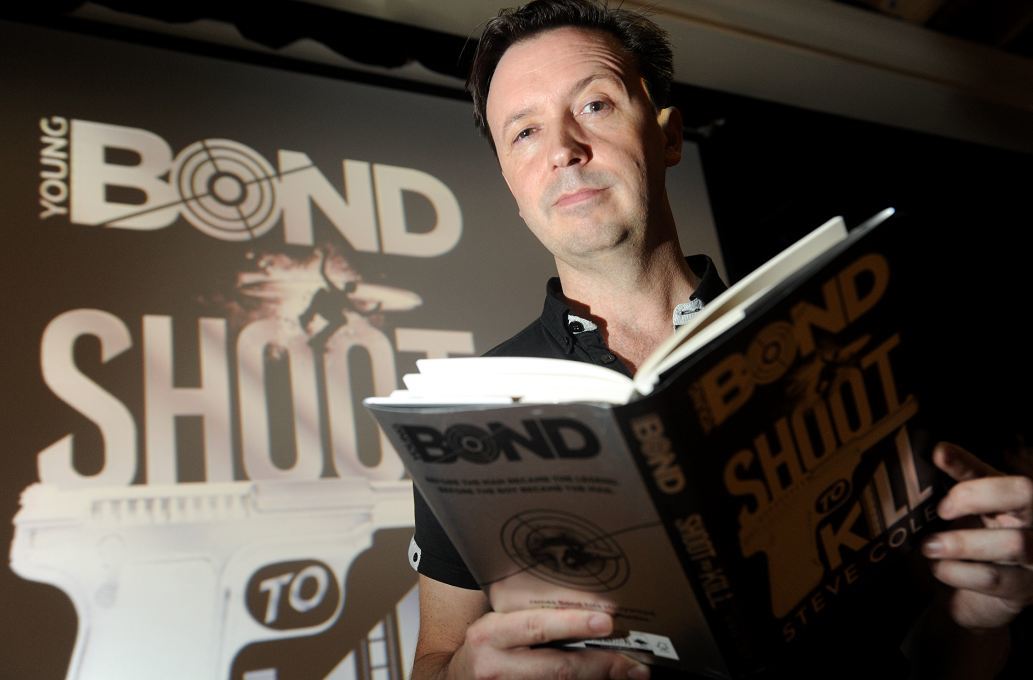 A top children's author who penned the latest young James Bond book had a licence to thrill pupils in Buckie yesterday.
Steve Cole wowed first years at Buckie High School with gadgets, 007 facts and extracts from the sixth young Bond novel – Shoot to Kill – during the first stop on a tour of five Scottish secondary and primary schools as part of Scottish Book Week.
Set in the 1930s, Shoot to Kill takes the teenage Bond to Hollywood in California in a school exchange trip that turns murderous.
Buckie High's librarian Stephen Leitch entered and won a competition to bring Mr Cole and James Bond to Moray after pitching a lesson plan that fitted in with the theme of spies and espionage.
The first year English and History students were giddy about Bond, which Mr Cole said was down to the spy's timeless nature and widespread appeal.
S1 pupils Cameron Rose and Charlotte Brown were invited to join Mr Cole in a shooting demonstration using toy weapons after cracking two of his riddles.
Cameron, 12, said: "It was really decent. Everyone likes James Bond. He was from Scotland. A lot of people enjoyed it."
Speaking after the event, Mr Cole said: "It was good fun. We had a good, lively crowd. I think there's something fascinating about the character.
"What's amazing about doing young Bond is that you are taking the boy who will grow up to be this man, and so my job was to take a very idealistic, capable boy and then basically harden up the soft centres. That's what's fun for me – taking a character as iconic as James Bond and presenting that earlier, more human side of him."
When asked if he felt any added pressure in taking on Bond, Mr Cole said: "The weight of expectation is very great because you're not just pitching another teen thriller, you're doing Bond, but I think nerves are a good thing because they can sharpen you and make you more determined to do the absolute best you can.
Mr Leitch said: "I was delighted to bring Steve to Buckie. The kids really enjoyed it, and the teachers have been very impressed with the enthusiasm of the pupils undertaking the tasks."