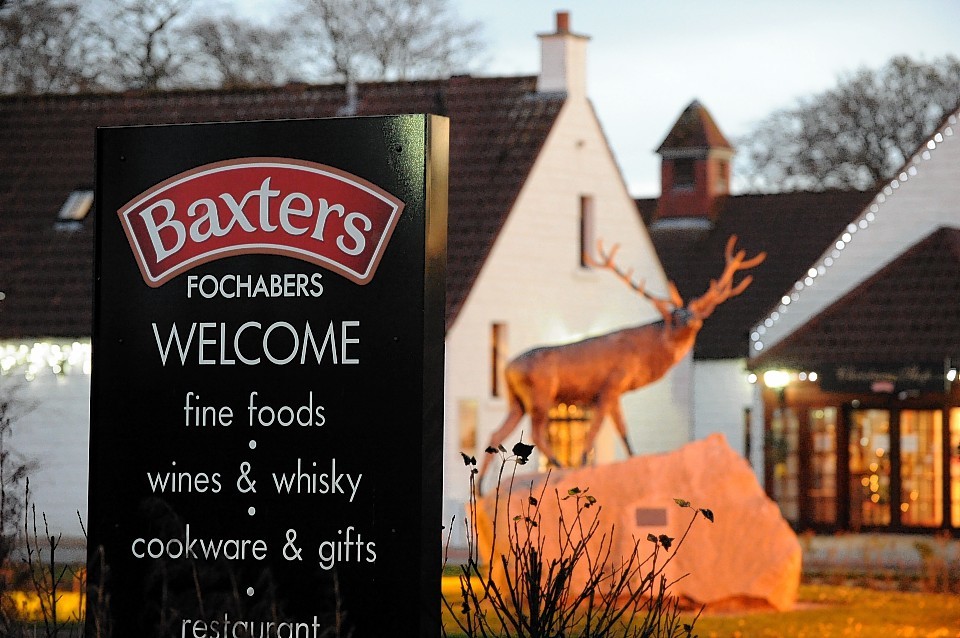 A world-famous food producer has been fined £6,000 after admitting to health and safety failings which left an employee without full use of his hand.
Kayode Ogundele was employed at Baxters Food Group at its Fochabers plant between October 2012 and February 2014 when he was injured in an "entirely avoidable" accident, Elgin Sheriff Court heard.
Mr Ogundele was working in the packing section of Baxters' Fray Bentos line on March 19, 2013 after receiving "basic" instructions on his tasks.
Crown prosecutor Shona Nicholson said Mr Ogundele was injured when his hand was swallowed into the trap point between the moving conveyor belt and the stationary roller, known as the "nip".
He was unable to remove his hand or stop the conveyor belt because he was unable to reach the emergency stop button, the court heard.
A passing forklift driver answered Mr Ogundele's cries for help and stopped the machine before removing the roller with a spanner in order to free his hand.
Mr Ogundele was off work for a month following the accident which left him with injuries to three fingers.
The court heard he suffered depression due to being unable to perform everyday tasks without help from his wife.
He remains unable to lay his hand down flat on surfaces and cannot hold items in his left hand for any period of time.
The incident was investigated by the Health and Safety Executive (HSE) after it was reported by Baxters.
HSE Inspector Penny Falconer said the incident was an "entirely avoidable".
She said: "The dangers of nip points are well-known in the industry.
"Baxter should have carried out a full assessment of the risks to workers of the new production line."
Defence counsel Mark Donaldson said Baxters accepted there "was a degree of complacency" regarding health and safety after changes at management level.
However, he said the company had admitted guilt at the earliest opportunity, co-operated fully with the HSE and reacted "quickly" to the incident.
Sheriff James Hendry said: "Clearly, Baxters take health and safety seriously, and now even more seriously. They have taken urgent steps to address the issues that this particular accident highlighted in its health and safety system.
"On the other hand, I have to recognise the health and safety act is there for the protection of employees to stop this type of incident from happening."
A Baxters spokeswoman said: "We cooperated fully with HSE's investigation into the incident and subsequent recommendations and accept the decision that has been made in regards to this case."