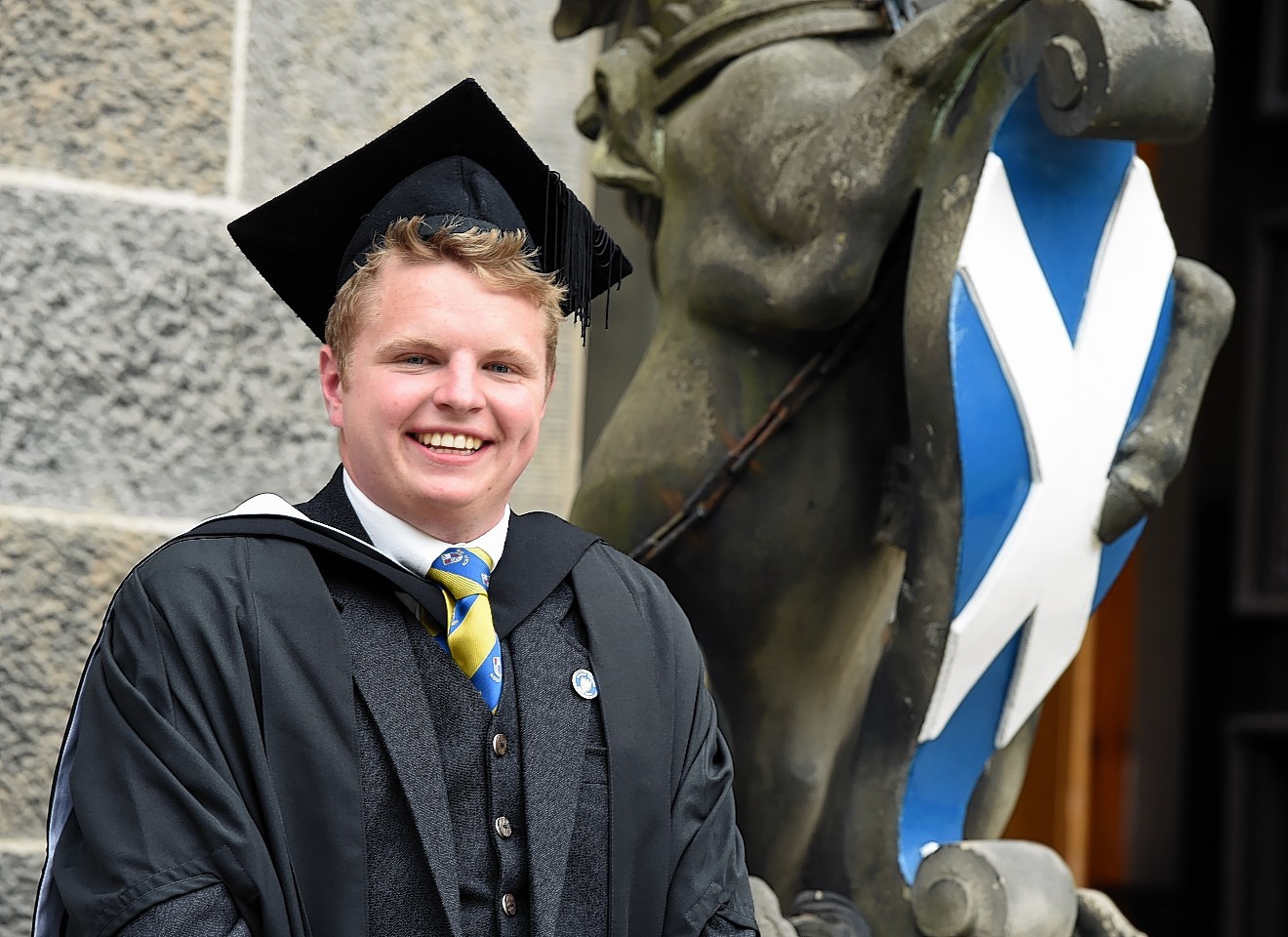 For farmer's son, Andrew Mustard, his graduation was special for the entire family yesterday as his parents returned to the university where they met and studied.
Twenty-three-year-old Andrew, who is from Alves, Moray, picked up a degree in geography at the afternoon ceremony in front of his proud family at Ephinstone Hall.
He became the next generation of his family to study and graduate from the prestigious university, and said he was looking forward to getting back into the family business.
Andrew grew up on a farm on the outskirts of the small village, and has every intention of using his degree to pursue a career in the farming industry.
He said that growing up on a farm and helping out his father has inspired him to apply for his place at Aberdeen University.
"Geography was the only thing I was ever really interested in at school. It was an easy decision," he said.
"I'm hoping I can use what I learned to get into the industry."
Andrew said the past four years had been stressful at times, but that he would not have changed a thing.
"I've made a lot of new and good friends and memories which I will have for the rest of my life," he said.
"It was a great four years."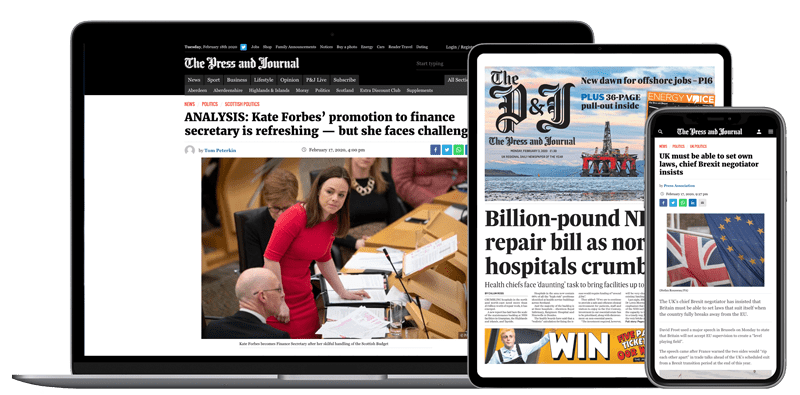 Help support quality local journalism … become a digital subscriber to The Press and Journal
For as little as £5.99 a month you can access all of our content, including Premium articles.
Subscribe