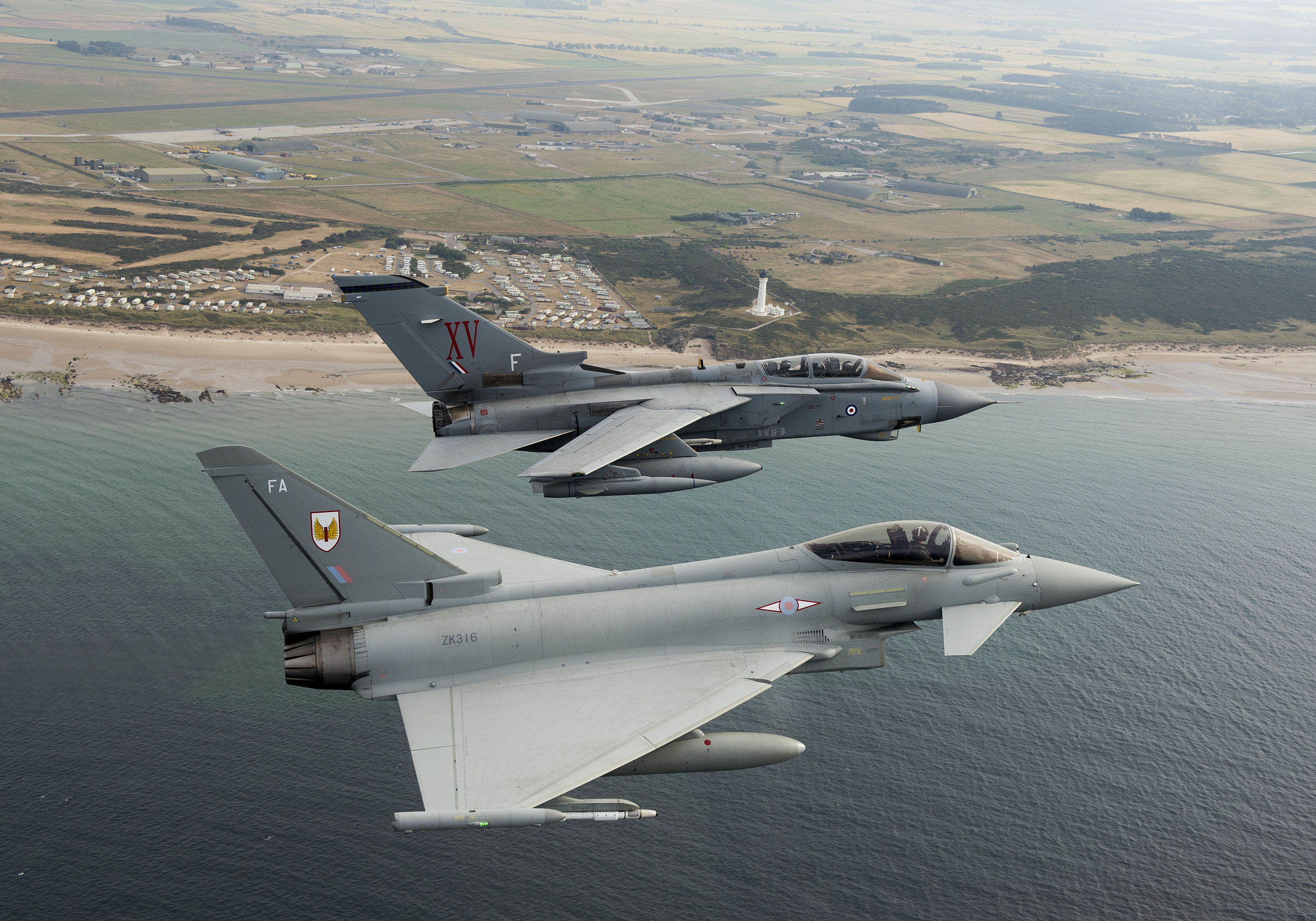 RAF Lossiemouth crews based in Estonia have been scrambled to intercept Russian aircraft on three separate occasions in just 24 hours.
The Typhoon fighters, now at Amari as part of Nato's Baltic Air Policing mission, escorted and identified the Russian planes which had approached Estonian airspace, the RAF said.
The incidents involved Russian Mig 31 Foxhound fighters, a TU22 Backfire bomber, an AN6 Curl transport plane and an A50 Mainstay airborne warning and control aircraft.
The operation comes after Lossiemouth's 6 (Fighter) Squadron were dispatched to the key Eastern European corridor in April.
The deployment has been described as sending a message to Vladimir Putin that the UK would "back its friends".
The Estonian minister for foreign affairs Keit Pentus-Rosimannus welcomed the RAF crews – which will be away from Moray until the end of August – as a "demonstration of alliance solidarity" which carried a "visible sign and sound, which was the whisper of freedom."
Subsequent details of the deployment have been kept to a minimum by the UK Government.
However, a statement from the RAF said last night: "The RAF can confirm that RAF Typhoon fighters based at Amari in Estonia have launched to intercept unidentified Russian aircraft approaching the Baltic nation's airspace three times in the last 24 hours.
"A variety of Russian aircraft were intercepted, escorted and identified, including Mig 31 Foxhounds, a TU 22 Backfire, a AN 26 Curl and a Mainstay A50."
Deployment of the Typhoons comes as Britain takes its turn to bolster NATO's Baltic Air Policing.
They are on standby to investigate any unknown approaches to Baltic airspace and to carry out training.
It comes amid heightened concern over Russian air activity.
Last October, NATO detected and monitored four groups of Russian military aircraft conducting significant manoeuvers in European airspace over the Baltic Sea, North Sea, Atlantic Ocean and Black Sea.