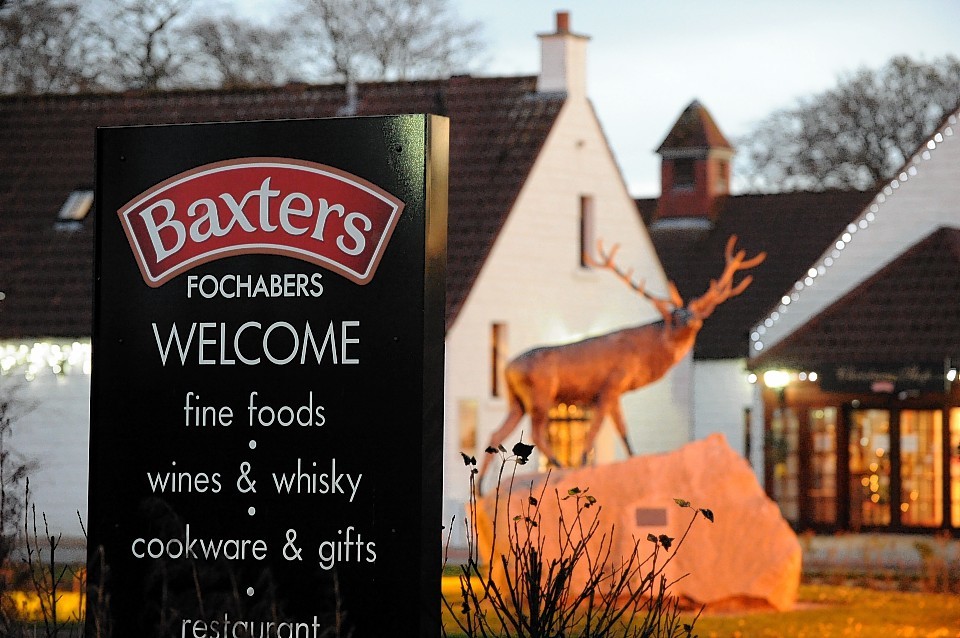 World famous food firm Baxters of Speyside has been fined £60,000 after one of its workers suffered horrific foot injuries at its Fochabers plant.
Jodie Cormack had to have his left foot amputated on-site after getting trapped in a machine.
His right foot later was partially amputated following a number of operations and the insertion of a metal plate and screws.
At Elgin Sheriff Court yesterday Baxters admitted "serious" health and safety failings which led to the accident.
Mr Cormack was employed as a short-term cooker operator when the incident happened early last year.
Because another employee failed to turn up for work, he was covering in the steam vegetable peeling section of Baxters' soup line on January 30.
The court heard an "impromptu" method of pushing remaining vegetables into an auger had developed into common practice.
The slope of the conveyor belt often meant the last few vegetables in a batch would roll backwards, away from the collection hopper.
Bosses at the factory were unaware workers regularly used a ladder to climb on to the conveyor then used a squeegee to push vegetables towards the auger.
Fiscal Geoff Main said Mr Cormack was injured when his left foot slipped from the belt into the collection hopper and was pulled into the auger.
As he fell he twisted on to his back and his right leg was pulled over his left.
The court heard that he tried to kick himself free and shouted for assistance as the mesh guard dug into his thighs.
The leading hand for the shift helped Mr Cormack and the supervisor was contacted to call an ambulance.
Mr Cormack was trapped in the machine for an hour as two orthopedic surgeons from Dr Gray's Hospital in Elgin worked at the scene.
He was flown by air ambulance to Raigmore Hospital in Inverness.
The once-keen swimmer, footballer and runner spent 17 weeks in hospital and has undergone rehabilitation to learn how to walk again with a below-the-knee prosthesis on his left leg.
By December last year, he was able to walk minimally with the use of crutches.
The court heard he continues to suffer from "phantom pain" and is in the process of returning to work at Baxters as a forklift driver.
A Health and Safety Executive (HSE) investigation found that risk assessments in place at the time of the incident were "not suitable or sufficient" in recognising the full range of tasks carried out by employees.