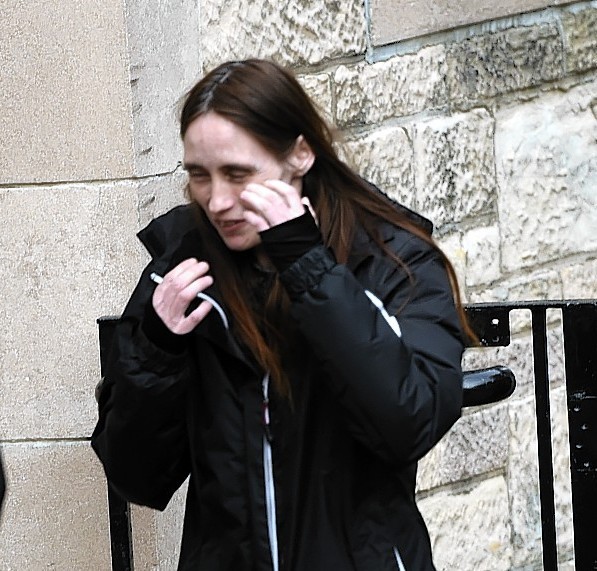 A Moray dog named after an infamous crook could be put down after biting a teenage cyclist.
Elgin Sheriff Court heard that Elizabeth Young was walking family pets Bonnie and Clyde near Tomintoul when the incident occurred.
Connor Hannah, 17, had been cycling alongside his mum when Collie cross-breed Clyde – who was not on a lead – gave chase and sank his teeth into the youngster's left buttock.
Young, 40, of 1 Conglass Lane in Tomintoul, was yesterday warned that her dog may now be destroyed in the interests of public safety.
But Sheriff Olga Pasportnikov decided to give the hound a temporary reprieve, asking for additional information on complaints Moray Council's dog warden has received about the dogs in the past.
The drama unfolded on July 8 last year, on a cycle path by the A939 Tomintoul to Auchbrek road.
Fiscal Kevin Corrins said: "One of the dogs came chasing towards Mr Hannah and when it caught up with him it bit his left buttock, while he was still riding his bicycle.
"The accused did not speak to either Mr Hannah or his mother, but removed the dogs from the situation.
"The complainer sustained a small puncture wound and bruising."
Young admitted being in charge of the "dangerously out of control" cross-breed at the time.
Solicitor Brent Lockie urged the court to spare Clyde's life, noting measures Young has since taken to keep him under control.
He said: "This is a difficult and anxious case, but on balance the dog does not constitute a danger to public safety and does not need to be destroyed.
"Since the offence the accused has taken thoughtful and remedial steps to ensure there is no repetition."
He said Young now keeps Clyde locked in a kennel while in the garden to prevent him escaping, and only walks her dogs separately – always keeping them on a leash.
Sheriff Pasportnikov voiced fears that if any second incident were to occur the consequences "could be much more serious".
The court heard that Moray Council's dog warden was called to Young's home four times in 2014, but was given no guidance on whether Clyde was the cause of the bother.
The sheriff deferred sentence until further background on the hound's past behaviour could be collated. Young will return to court next month.