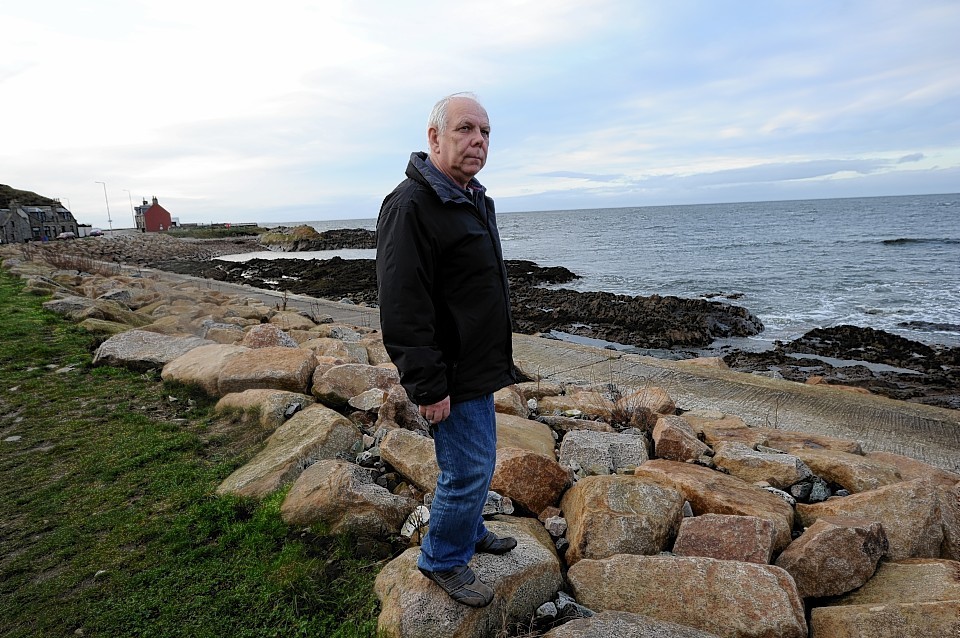 Residents in three Moray communities have pleaded with councillors to back multimillion-pound plans to protect their homes from floods.
The local authority is due to discuss a £4.5million package of measures to safeguard properties in Hopeman, Portessie and Dallas tomorrow.
And locals say the major investment would be a small price to pay to give them peace of mind.
In March the council ploughed £150,000 into feasibility studies at flooding hotspots across the region – and engineering firm JBA Consulting has now published its findings.
Members of the local authority's economic development and infrastructure services committee will discuss the suggested measures at a meeting tomorrow.
In December 2013 properties along the waterfront at Portessie were engulfed by "a mini tsunami" which caused tens of thousands of pounds of damage and forced residents from their homes for months.
Retired offshore worker Bill Cooper, who lives in the affected Great Eastern Road, has urged Moray Council to act to prevent disaster striking again.
Mr Cooper said: "Something like that has a massive impact on your life, we had to move out for six months and we're still not settled.
"Something like that causes a lot of stress.
"It was like a tsunami in miniature – the water just seemed to rise up within seconds.
"Last month we had high tides and I was praying that there weren't going to be any northerly winds again, so I certainly would urge the council to move this forward."
Fellow resident Margaret Croll added: "When I opened my front door that December all I could see were these great waves rolling down the street – I had never seen water like it in my life."
One option to protect Portessie would cost the council an estimated £3.65million, and would include replacing the existing wall along its shoreline with a higher and longer structure to keep the North Sea at bay.
Over an eight-week spell last year, people in Hopeman suffered through three separate floods.
On one occasion almost 30 houses were damaged by water, as well as 11 gardens.
Hopeman community leader and newly-elected Heldon and Laich councillor, Dennis Slater, said the impact could have been even worse.
Councillor Slater said: "Last year 29 houses were flooded in one storm, and if it had not been for the community pulling together with help from the council's roads department, it could have been about 70.
"This is something that is not going away, it's in the people's minds every day, and especially every time there is severe rain."
The authority's preferred option to alleviate flooding in Hopeman is to create a cut-off channel to the south of the village – which would carry water to a burn running between it and Hopeman Golf Club.
The plan would cost an estimated £830,000.
In August last year, 27 properties at Dallas were swamped after 12 hours of rain, and the new report suggests protection works worth £280,000 could be installed to prevent a recurrence.
However, experts have advised the council that evidence indicates the flooding was "an extremely rare event" and that properties in the village are currently protected to "normal standard".
Consultants also carried out studies at Arradoul, but have recommended Moray Council does not instal any flood prevention measures there.
In August work was completed on an £86million flood alleviation scheme in Elgin, the largest of its kind in Scotland.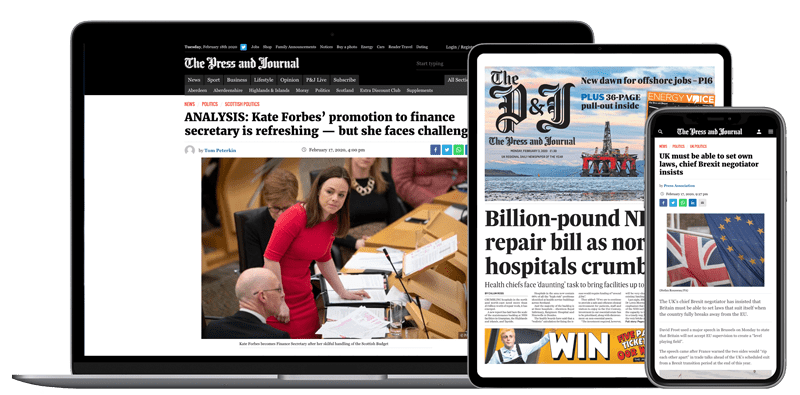 Help support quality local journalism … become a digital subscriber to The Press and Journal
For as little as £5.99 a month you can access all of our content, including Premium articles.
Subscribe