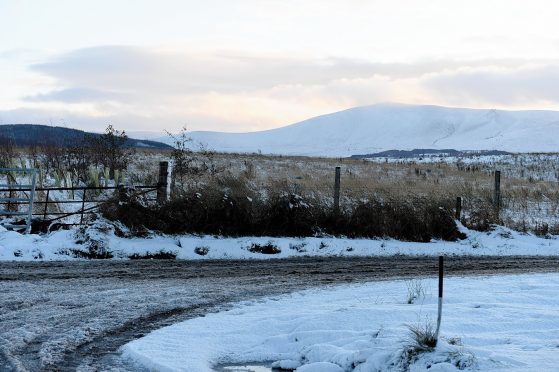 Plans to extend a Speyside whisky distillery have been approved, despite its neighbours claiming the move with shatter their quality of life.
Tim and Gaynor Barry live at a rural spot between Craigellachie and Aberlour, along from the main entrance to the Macallan whisky distillery.
The couple had pleaded with councillors to reject the single malt firm's proposal to create "an industrial estate", featuring 10 new 50ft warehouses, in front of their idyllic countryside cottage.
But those pleas fell on deaf ears yesterday, when councillors unanimously elected to venture forward with the plans – which come as part of a £100million redevelopment of the plant.
In an effort to shield the warehouses from view, the distillery will create a mound of earth around the perimeter of the site – right in front of the Barry's home.
Some members recommended mitigating measures be put in place to reduce some of the adverse effects on their property, but the mitigating moves were of little consolation to the crestfallen couple.
A dejected Mr Barry said he and his wife now face more than a decade of disturbance as the lengthy construction project gets under way.
The 54-year-old said: "We will have to put up with a minimum of 10 years' worth of construction noise – and that's before the plant is even operational.
"I'm really disappointed it went through without any exceptions really, they don't seem to take into account that pretty soon all we will see from our home is a great wall.
"But it's done, you just can't win against a company that size."
Speyside Glenlivet councillor Fiona Murdoch proposed that noise coming from the plant be recorded to ensure it complies with planning standards, and that further details on the lighting of the development return to committee.
The motion was seconded by Pearl Paul, who urged fellow members to give Mr and Mrs Barry "some consideration", and later agreed seven votes to six.
Macallan bosses were given permission to create a new distillery and visitor centre on the Speyside estate last year.
The firm say the new plant will enable it to produce millions more bottles of spirit every year.
A spokeswoman said that Macallan would work with its neighbours to ensure the expansion works do not impact too negatively on their homes.