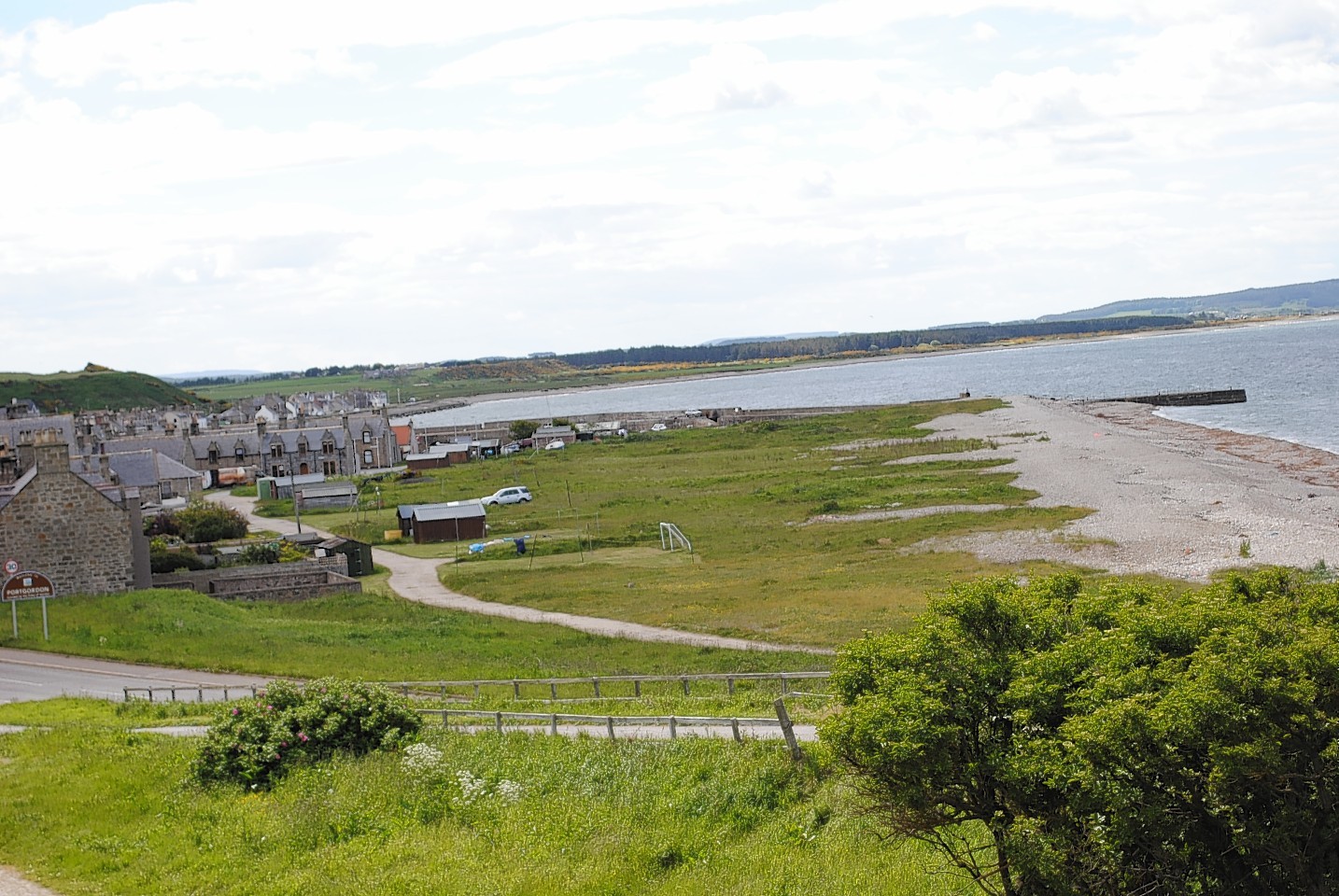 A controversial bid has been made to build on land used for decades by villagers as a drying area for washed clothes.
An application has been lodged with Moray Council to build nine new homes in Portgordon.
The move represents yet another twist in the long-running saga of proposed developments in the seaside village.
In August, landowner Gemma Campbell, who lives in Stoke, withdrew her original bid to build nine homes along the shoreline.
This followed a storm of protest from a group of village residents, who said the development risked disturbing the delicate shingle beach and causing flooding.
Ms Campbell is now seeking permission for the nine homes to be sited further inland. However, the fresh proposals have also attracted criticism.
Pringle George, who was a mainstay of the original Save our Portgordon Beach campaign group, said: "One lady is 80 years-old and has been using the land has a drying area all her life, as her mother did before her.
"It's part of a tradition in the village. We're currently looking into what's called the Law of Prescription, which states if this area has been in constant use for more than 20 years we have the right to use it.
"In addition, the houses are totally out of character with the rest of the homes in the lower village, which are generally Victorian or Edwardian.
"In addition, road access is totally inadequate to allow for any increase in traffic. I think it's a horrific proposal and I sincerely hope the council is wise enough to reject it."
In March, Ms Campbell had plans passed by Moray Council to build a boatyard and a cafe in the village.
This followed rival campaigns both for and against the proposals organised by members of the village.
Ms Campbell, who is involved in the training of open-water rowers and the construction of their equipment, is currently in America and was unavailable for comment.