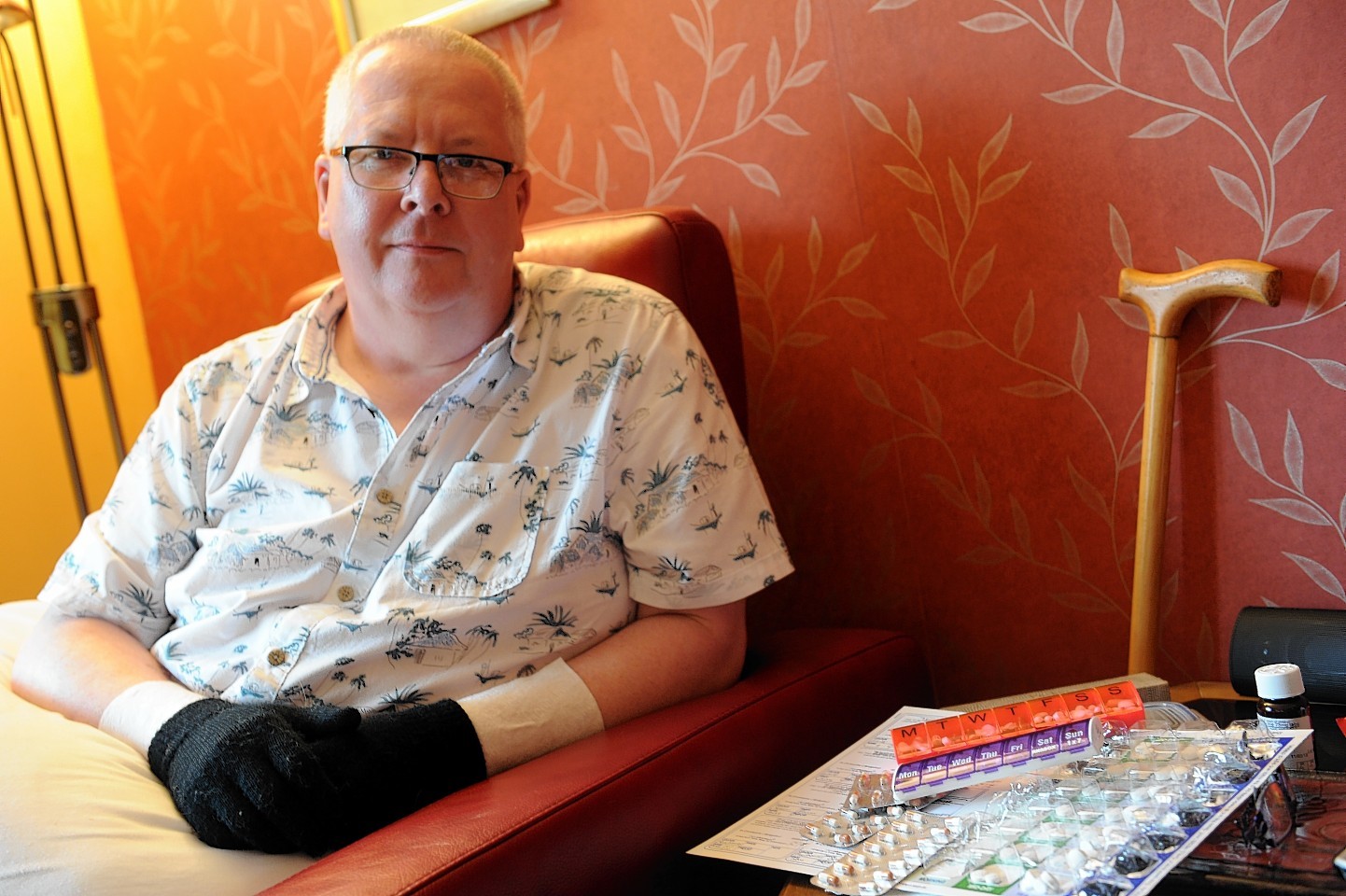 Chronic pain sufferers in Moray are looking forward to the new year, when a specialist treatment centre is finally expected to open.
Patients have campaigned throughout the year for a local base at Elgin's Dr Gray's Hospital – which they say will spare them from lengthy and painful trips to Aberdeen for treatment.
Crusaders met with NHS Grampian representatives in the autumn, where they were successful in securing a local treatment centre.
And yesterday an NHS Grampian spokeswoman confirmed plans for it to open by February remained "on track".
Chris Bridgeford, who is blighted by constant pain every day, led the calls for a clinic to return to Moray since the area lost its specialised service in 2011.
The Forres resident set up an online support group, named Affa Sair, for fellow sufferers this spring, which now includes nearly 200 members.
Mr Bridgeford said that local access to treatment will make a "huge difference" to the lives of patients.
He added that, as well as looking forward receiving therapy locally, members were eagerly awaiting regular group meetings next year.
Mr Bridgeford said: "The hospital has arranged a room at Moray College for us every month, where people can meet up.
"It's a day out for people, and a natural progression from chatting online.
"Many people enjoy the social aspect of the group, and communicating with people who understand and believe their problems.
"Chronic pain is an invisible illness in many ways, it's not like there is an ugly wound to see and people aren't turning red – but we are in pain constantly."
Moray MSP Richard Lochhead has long supported the reinstatement of the clinic and aided campaigners in their quest.
Mr Lochhead said: "The return of a pain clinic to Dr Gray's in early 2016 will be a well deserved breakthrough for patients in Moray, and in particular campaigners in the Affa Sair group such as
Chris Bridgeford who have kept this important issue on the agenda.
"The option of receiving care locally could make the world of difference to those that suffer chronic pain.
"Of all the conditions that require treatment, the last thing chronic pain sufferers want to do is have to travel an hour and a half to get to Aberdeen to attend a clinic."