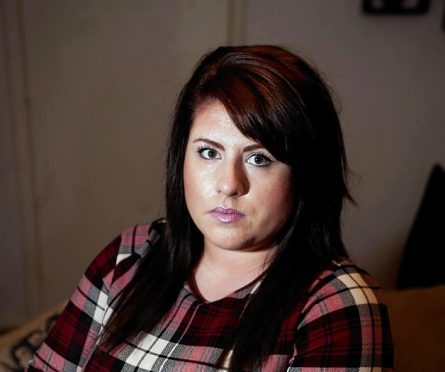 A Moray mother who went through hell at the hands of an abusive partner is calling for laws that "work against victims" to be scrapped as a matter of urgency.
Stacy Devlin suffered horrendous mental and physical trauma before reporting her boyfriend to the police.
Last month, her former partner and the father of her young child, Liam Smith, appeared at Elgin Sheriff Court where he admitted assaulting her last year.
However, Miss Devlin, from Fochabers, says she struggled to make some charges against Smith stick due to laws surrounding the need for corroboration.
Scottish law chiefs have said moves are in place to abolish the requirement for witnesses in cases of domestic violence, and are awaiting government approval.
But Miss Devlin fears that while the changes remain in the pipeline, many abusers will be able to get away with heinous acts of violence.
"This is a private crime that takes place between only the victim and the abuser in most cases," said the 22-year-old.
"Bringing something like this to the police is very emotional, and when it can't go forward it's like a kick in the teeth for victims."
Miss Devlin says she only managed to secure two charges against Smith because her mother happened to be visiting the couple's property at the time and caught him in the act.
The hairdresser now suffers from post-traumatic stress disorder as a result of her ordeal and has appealed for the justice system to punish perpetrators more harshly for the psychological agony abuse can cause.
She said: "I would rather be punched in the face 100 times than deal with what I am going through emotionally.
"It totally shatters your confidence, and even months later I still suffer from as much anxiety as I did at the time.
"I still feel tortured every day."
The Law Society of Scotland said moves were already in place to abolish the need for corroboration in domestic abuse cases, but had stalled while the Scottish Government decides on other safeguards to take its place.
Solicitor Grazia Robertson said: "These provisions are already in the pipeline, and a specific offence of domestic abuse will be established in law.
"That will deal with situations where there has been longstanding psychological torment inflicted upon complainers.
"A bill has been passed to remove the need for corroboration but is yet to be advanced by the government as additional safeguards need to be put in place to compensate for its removal."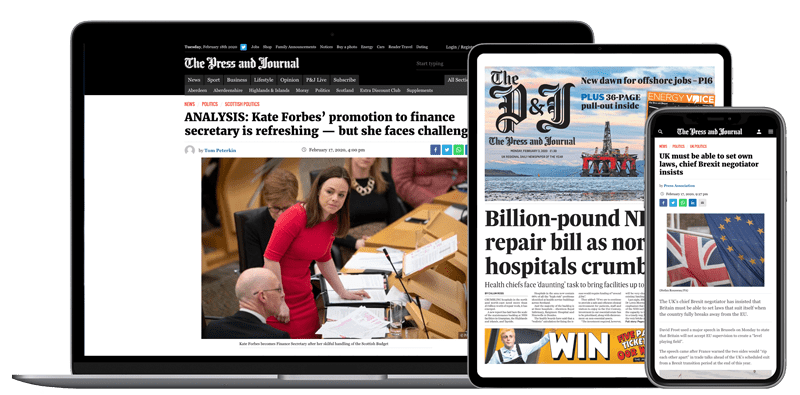 Help support quality local journalism … become a digital subscriber to The Press and Journal
For as little as £5.99 a month you can access all of our content, including Premium articles.
Subscribe