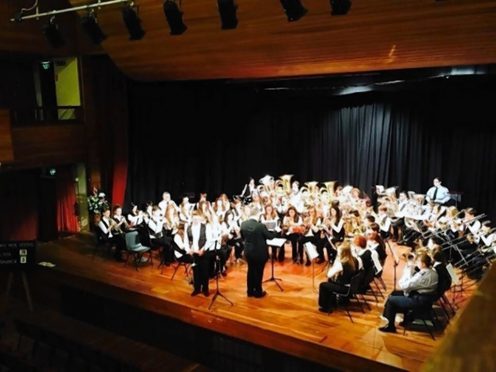 The organisers of a Moray beer festival have ordered up a second round of entertainment after last year's celebrations brought the spirit of Germany's Oktoberfest to the area.
The Friends of Moray Concert Brass group is teaming up with a local brewery to hold another Beerfest in Elgin's Bishopmill Hall on February 20 from 3pm to 11pm.
The organisers of the fundraiser said they felt compelled to repeat their efforts after last year's event amassed £1,700 to help Moray Concert Brass tour across Europe.
They hope to build on that success by ushering even more real ale aficionados through the door later this month.
Musical director for the brass band, Glenn Munro, said: "There was a great atmosphere last year, it was well attended, and everybody seemed to really enjoy themselves.
"So we hope we might get a few more people in this time, as those folk might have told their friends about it.
"We managed to get £1,700 but we would love to top that this time."
The money raised will go towards taking young members of Moray Concert Brass on a trip across France, Switzerland, Germany and Holland this summer.
A variety of craft ales will be available for enthusiasts to sample.
German-inspired musicians will also add to the atmosphere by playing a range of traditional polkas and waltzes.
Tickets are available from A and I Supplies in Elgin or by booking via beerfest@morayconcertbrass.co.uk