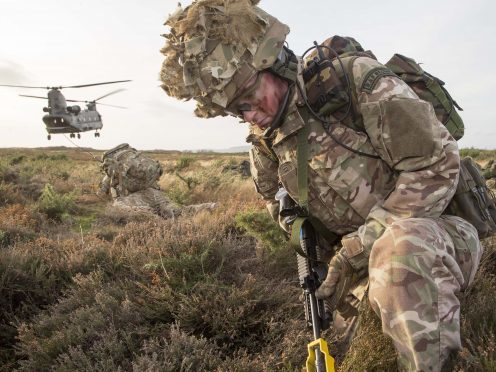 RAF transport helicopters added a slice of battlefield realism to intense training drills carried out by Moray reserve sqaudrons recently.
Chinook copters airlifted RAF Lossiemouth reservists to a testing two-day assault exercise at Fort George, near Ardersier.
Personnel were dropped from the aircraft into a designated landing zone, and embarked on a series of gruelling challenges designed to measure their resolve.
Members of the 2622 (Highland) Squadron, which is based at the Moray airfield, joined army reserves from 7 Scots Regiment in Inverness for the exercise.
The weekend was designed to provide realistic assault training for part-time personnel from civilian backgrounds.
After being briefed on the activities, the reservists began the exercise by providing fire support on enemy targets.
The servicemen had to traverse their way through hilly ground covered in thick gorse to carry out a land based assault on the targets.
The first day's training ended with a simulated casualty evacuation, which required the Chinook helicopter to return to airlift the "injured party" from harm's way.
Highly skilled RAF regiment instructors were brought in to fine tune the reservists' battle drill abilities during the second day.
For Elgin High School physics teacher Pete Kelly, 54, and 42-year-old wind farm manager Phil Thornley, the drills represented a drastic change of pace from their everyday lives.
But the squadron's training officer, Flt Lt Mick Morley, hailed their "excellent" performance in adapting to battlefield conditions.
He said: "We were able to co-ordinate the army's ground troops and ours, along with utilising the visiting Chinook helicopters to create an exercise that was really challenging.
"Everyone performed really well and by the end of the weekend our battle drills were pretty slick.
"For RAF reservists, who come from a variety of backgrounds and have a huge range of experiences, this training is really important."
The event was the first that had integrated training for RAF and army reserves in the north of Scotland.
The Chinooks took part in the exercise while on detachment at RAF Lossiemouth from their base at RAF Odiham in Hampshire.
The 2622 (Highland) Squadron is recruiting personnel aged between 18 and 54 to become regiment gunners.
Information on joining is available on the RAF careers website or by calling 01343 817390.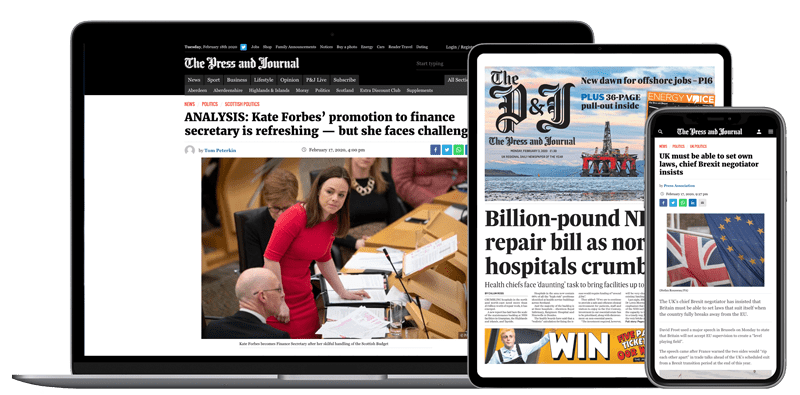 Help support quality local journalism … become a digital subscriber to The Press and Journal
For as little as £5.99 a month you can access all of our content, including Premium articles.
Subscribe