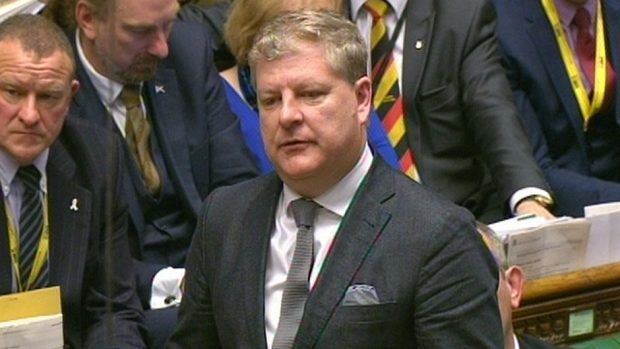 SNP MP Angus Robertson called on David Cameron to commission an urgent, independent inquiry into the treatment of asylum seekers after reports of inhumane treatment.
The MP for Moray made his remarks during Prime Minister's Questions today after claims surfaced that people fleeing war torn countries were suffering dehumanising treatment at the hands of a private company contracted by the UK government when they arrived in Britain.
Speaking during Prime Minister's Questions, Angus Robertson, who is the SNP's Westminster leader, asked Mr Cameron if he "was ashamed that in a UK government program, we know that trafficking victims are locked up without food; asylum seeking children have been forced to sleep on concrete floors; patients with diarrhoea are denied access to showers, and a naked woman was allegedly beaten in a detention centre."
Commenting, Angus Robertson MP said:"These allegations are deeply concerning and the Prime Minister must urgently take action.
"Asylum seekers are particularly vulnerable and we must ensure they are treated with dignity and respect at every stage of the asylum process.
"These latest revelations follow claims of sub-standard housing and inhumane treatment of refugees in Glasgow, and calls from the Scottish Government to Theresa May to take action.
"The Scottish Refugee Council has also called for an investigation into allegations about the way asylum seekers are treated and housed in Glasgow.
"The Prime Minister must urgently commission an independent inquiry."