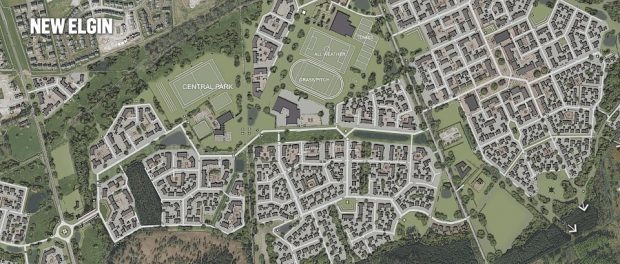 Councillors fear that Elgin's secondary schools could be plunged into a capacity crisis unless early efforts are made to prepare for a massive housing expansion.
Planning committee members raised their concerns while they discussed Springfield Property's scheme to build 2,500 homes on the town's southern fringe.
The ambitious 30-year proposal will be phased in by creating three distinct villages.
And yesterday, elected members warned officers that measures must be taken now to ensure that Elgin Academy and Elgin High School can accommodate an influx of new pupils.
Last year, the authority was forced to take emergency action to ease the strain on rolls at Elgin's primary schools.
Catchment zones were adjusted to direct more pupils to less populated establishments, and the Springfield development will include a new primary school, slated to open in 2018, to combat the capacity troubles.
Buckie councillor Gordon McDonald said: "I'm concerned about the impact this scheme will have on secondary schools in Elgin, and whether we are making enough of an allowance in our capacity levels to accommodate the increased number of pupils.
"We have 2,500 houses going up in the south of Elgin and 1,500 to the north, that will create pressure on both the High School and Academy.
"These things can grow faster than planned, and we need to have a contingency in place."
Speyside Glenlivet member Pearl Paul added: "We have just been through a situation where we discovered some schools in Elgin were not adequate and we don't want that happening again."
Head of development services, Jim Grant, said the new Elgin High School building, which is currently under construction, features space for an additional 200 children above its present roll.
And he added that pupils from Burghead, who have traditionally been sent to Elgin for secondary education, will now be taught in Lossiemouth instead.
However, he did admit: "We will need to look at how secondary schools are extended further in the future."
Councillors ultimately agreed to use Springfield's masterplan to shape the project as it progresses.
Springfield chairman Sandy Adam said: "This means we will continue with work on the detailed design of our first phase, which includes Moray Sports Centre and a new primary school."
Mr Adam added the firm would now embark on an eight-week public consultation process.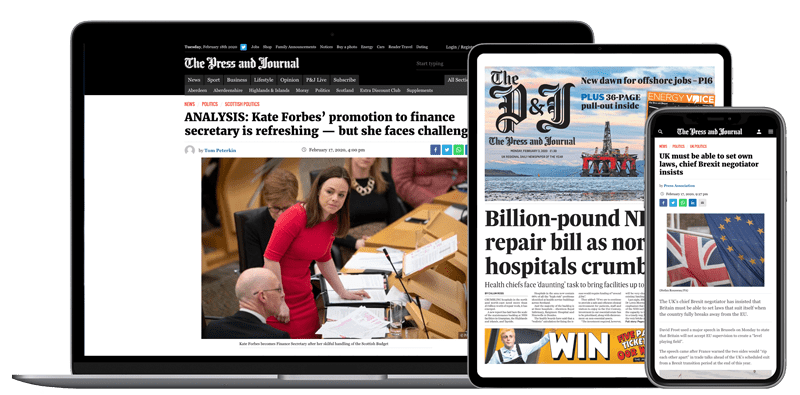 Help support quality local journalism … become a digital subscriber to The Press and Journal
For as little as £5.99 a month you can access all of our content, including Premium articles.
Subscribe