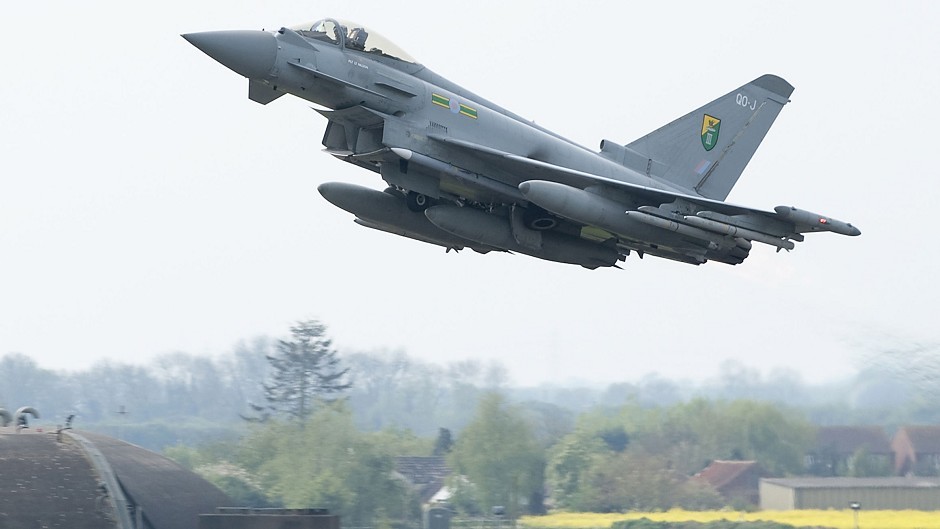 RAF Lossiemouth fighter pilots intercepted Russian jets approaching Estonia for the second time in a week last night.
The Typhoons were scrambled to meet five unidentified aircraft in international airspace near the Baltic state's borders.
They shadowed two Su-27 Flanker fighters and an IL-20 "Coot-A" reconnaissance aircraft north of Estonia before two more Su-27s were detected and met, the MoD said.
A spokesman for the organisation said the Russian aircraft "were operating without transmitting recognised identification codes nor were they communicating with regional air traffic control centres".
The lead Typhoon pilot, who has not been named, said: "The Baltic Control and Reporting Centre had radar contact on the unidentified aircraft and ordered us to scramble, as always we were airborne in minutes and intercepted and identified the variety of Russian military aircraft. We remain on standby all day, every day to respond to any requests of this nature, this is what we do."
It comes after an incident on Friday when Typhoons intercepted three Russian transport aircraft approaching the Baltic in similar circumstances.
Four RAF jets were last month deployed to join the Baltic Air Policing mission in Amari Air Base in Estonia and will remain there until the end of August.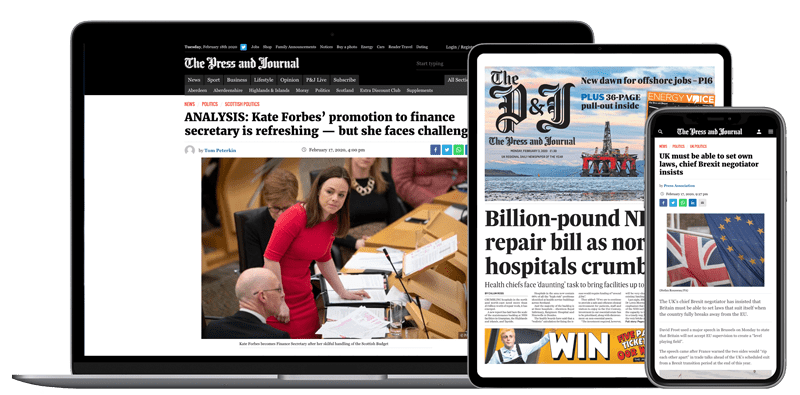 Help support quality local journalism … become a digital subscriber to The Press and Journal
For as little as £5.99 a month you can access all of our content, including Premium articles.
Subscribe