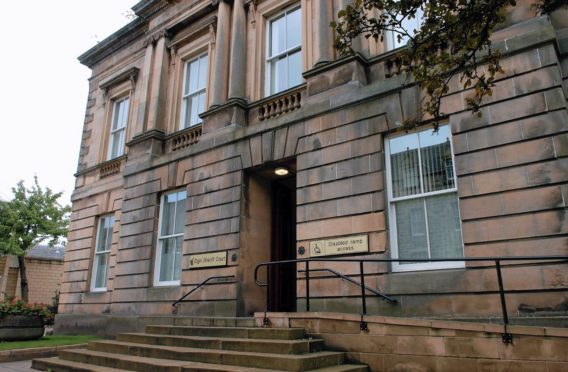 A tradesman who scammed Moray pensioners out of nearly £30,000 after doing dodgy repairs to their roof has been given time to raise money to reimburse his victims.
George Flannigan, from Lochgelly in Fife, was due to be sentenced at Elgin Sheriff Court yesterday for the fraud.
His defence team explained he was eager to pay back the money – but had been able to raise just half the sum required.
And despite the plea for more time they admitted the full sum may be unachievable.
The tradesman went door-to-door in Buckie in February 2016 to ask homeowners if they needed work done.
However, prosecutors revealed the 24-year-old and his colleagues made the homes worse following repairs spread across three months.
Flannigan conned Alistair Moir, who was 83 at the time, and his wife Elizabeth, into handing over £28,800 for substandard roof repairs valued at just £5,000 and which will cost £6,700 to put right.
He then tried to con a further £8,000 from Mary Ritchie, who also lives in the town, for dodgy repairs to a chimney.
Flannigan, who lives in a static home at Cartmore Industrial Estate in Lochgelly, was only prevented from getting that money when cheques from the pensioner bounced.
Yesterday, his defence solicitor Kate Phillips explained her client was eager to pay back what money he could.
She said: "The family has attempted to raise funds to offer as compensation. The figure of £10,000 has been achieved. The absolute maximum they will be able to get is £11,000."
Flannigan's sentence for two fraud charges while acting was others was further deferred to May 3.