A north-east pensioner wants a sheriff to jail her "lying" daughter for stealing thousands of pounds from her.
Pearl Dewar plundered £39,000 from her housebound mum's bank account – after being trusted to look after the money.
The Moray 63-year-old was found guilty of the theft following a trial at Elgin Sheriff Court last month and will return to the dock today to learn her fate.
Victim Jane Gall yesterday spoke out about the ordeal she had been through, and said her daughter deserved no mercy from the justice system.
The 89-year-old from Aberdeen said: "The verdict showed her true colours.
"She will probably say she is ill with the stress of these last few years, and try to convince the court to give her community service.
"But she has to face up to what she has done, I am the victim and not her.
"She has had her fun with my money all these years, and if I had died then not a soul would ever have known about it."
She also criticised Dewar for "robbing" other relatives of "any inheritance they might have received".
Mrs Gall said her relationship with her daughter deteriorated over the years, and reached breaking point when her husband died.
She said: "After I lost my husband, she started helping me with my shopping.
"The way she used to speak to me was not like a mother and daughter should have been.
"I felt like I was nobody, and nothing more than a total burden to her."
Mrs Gall vowed never to talk to Dewar again – and even banned her from her funeral – after the guilty verdict.
Dewar, of Seafield Street in Portknockie, used to help prisoners in Peterhead learn about budgeting before they were released.
During her trial, she tried to shift the blame for the missing thousands of pounds on to her vulnerable mother.
She said Mrs Gall had "ridiculous" spending habits and would often buy in expensive food when she had guests.
Bank statements were used in court to prove nearly £110,000 was withdrawn from Mrs Gall's account by Dewar from January 2007 to November 2013.
But after accounting for utility bills and shopping, Dewar could not tell the court where an outstanding £39,000 had gone.
It was only after Mrs Gall's son John took control of his mum's affairs in 2013 that Dewar's deceit was uncovered.
Last night, Mr Gall said he hoped that the court would his sister to pay back the money she was convicted of stealing.
He said: "Should my sister play on her stress and only get community service, we would both be displeased."
The Insch resident added that Dewar had not spoken to Mrs Gall about reimbursement.
Mrs Gall said that, since the outcome of last month's trial, she had developed a new appreciation for life.
She said: "I am so glad everything is out in the open, I feel that a great load is off my shoulders and I have my life back for the little time I have left."
She urged pensioners in similar situations to contact the Action on Elder Abuse charity for help on 08088 088141.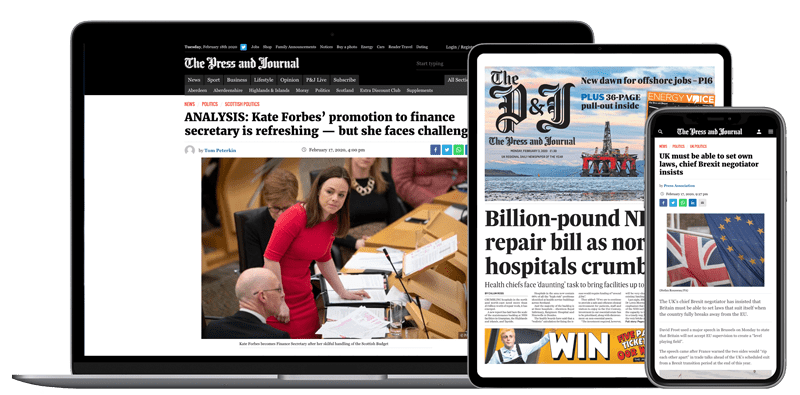 Help support quality local journalism … become a digital subscriber to The Press and Journal
For as little as £5.99 a month you can access all of our content, including Premium articles.
Subscribe