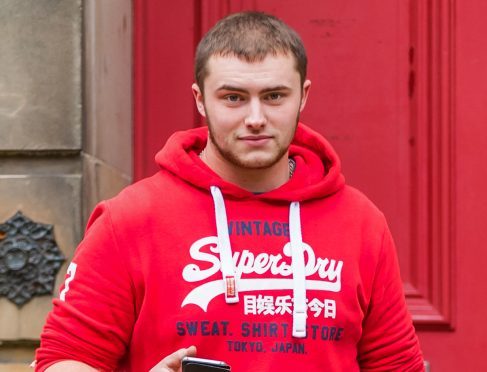 A Moray motorist caught doing 117mph on a notorious stretch of road where fed-up residents recently resorted to using hairdryers as mock speed cameras has been banned from driving.
John Adamson, from New Elgin, was doing nearly twice the limit – and covering more than 50 metres a second – in his Audi S3 on the B9040 Lossiemouth to Hopeman road on June 24.
The 22-year-old overtook up to three cars at a time as he weaved in and out of traffic while police gave chase.
How do you stop drivers speeding through your village? Use hairdriers….
Yesterday Elgin Sheriff Court heard officers struggled to keep up with the driver on the road as they drove at the "maximum safe speed" they could.
The rural route has become notorious with "boy racer" drivers.
The Press and Journal reported in February that residents in Hopeman were making innovative attempts to get motorists to slow down.
Officers were carrying out speed checks in the area after responding to traffic concerns from residents in the village when Adam was caught.
Yesterday the Hardhillock Avenue resident appeared in the dock to plead guilty to a single charge of dangerous driving.
Fiscal Alison Young explained that officers had clocked the Audi's speed with a laser before setting off in pursuit.
She said: "At the speeds the accused was travelling, he could easily have lost control if a tyre had burst.
"If that had happened at those speeds then it could have resulted in serious or fatal injuries.
"Along that stretch of road there are many small access roads leading to residential properties. I understand he overtook cars at an active junction – putting themselves and him at risk.
"Clearly a car that was using the junction would not expect somebody to be travelling towards them at that speed."
Adamson, who had two passengers in the car, eventually slowed down as he approached Hopeman from the east.
Police estimated it would have taken the car about 247 metres to stop at the speed it was travelling.
Hopeman mum Carmen Gillies' children have created ladders over their garden walls to avoid having to step out onto the road to visit neighbours due to the speed of traffic.
Last night, the Forsyth Street resident condemned Adamson's behaviour.
She said: "The speed people go travelling through Hopeman can be horrendous. Locals are very aware of it – it tends to be people going from A to B, commuting to work or whatever.
"That's a serious speed though. They've obviously not had any thought about anyone other than themselves.
"Credit to the police though, they've obviously listened to the concerns of the community. Hopefully it raises awareness of the problem that faces a lot of villages."
During court proceedings, Sheriff Olga Pasportnikov asked Adamson: "Do you take any issue with the manner of driving that has been described?"
Adamson, who was representing himself, replied: "No."
Sentence was deferred until November 9 for reports to be prepared after the 22-year-old admitted driving dangerously at a speed of 117mph in a 60mph zone where there are blind spots and by driving into the opposing carriageway to overtake other cars.
Adamson was disqualified from driving until his next court date. The offence carries a minimum driving ban of 12 months.